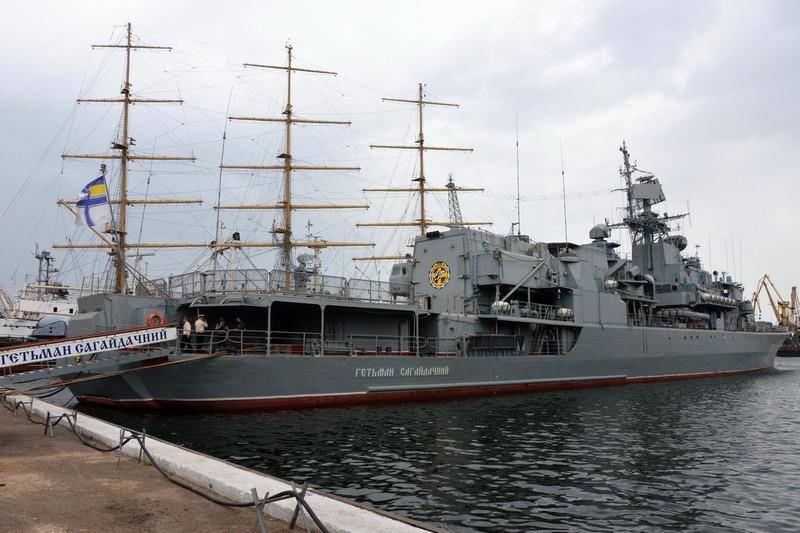 Even after the loss of Crimea in 2014, Ukraine still has a fairly long coastline in the Black and Azov Seas. At the same time, the only Ukrainian floating craft that can be called a warship, albeit with some stretch, is the flagship of the Ukrainian Navy, the frigate Getman Sagaidachny.
Defense expert Roman Antonov discusses him and his future fate in his article published by the Ukrainian military portal.
The author believes that the ship is capable of keeping watch in the Mediterranean Sea and the oceanic zone, supporting "partners" and ensuring the interests of Ukraine in distant seas and oceans. On the other hand, the Ukrainian flagship is a development of the 70s of the last century, built in the early 90s. At the same time, it was originally a border patrol ship, which they later decided to retrain into a frigate. Most of its components are not only lagging behind most modern and promising ships of other countries in the region, but they are also in an extremely neglected state.
Roman Antonov is well aware of this, but he believes that the ship must be saved by either cosmetic repairs or complete or partial modernization. The point is, the author argues, that the fulfillment of combat missions is not at all the most important thing for "Hetman Sagaidachny".
After all, this is the only Ukrainian ship that is suitable for supporting personnel qualifications and training cadets. It has air defense and anti-submarine defense systems, artillery, and a helipad on board. Nowhere else in the Ukrainian Navy is all this, therefore, it is possible to train Ukrainian naval officers in the complex implementation of tasks only on board the flagship. This is the main function of the Hetman Sagaidachny frigate.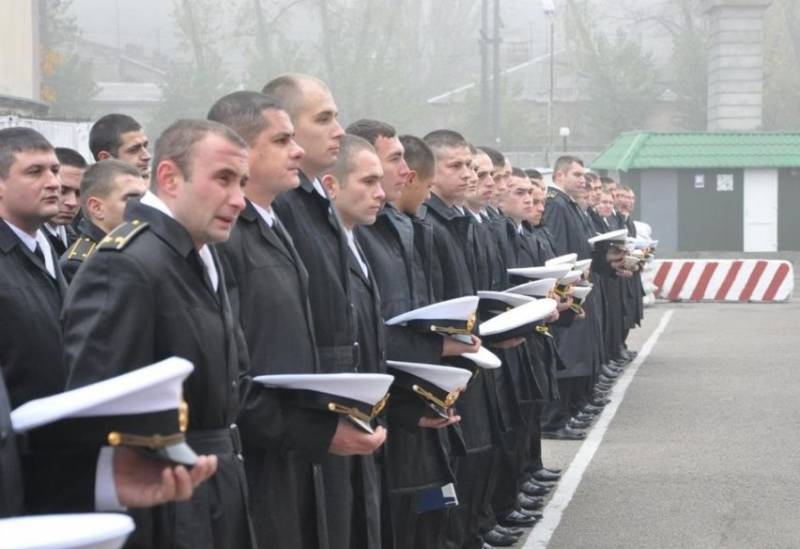 At the same time, the author does not take into account one nuance associated with the further fate of the cadets. After all, the newly minted Ukrainian officers of the Naval Forces of Ukraine, having acquired qualifications on a frigate, will go to serve on boats, tugs and rubber boats (fortunately, enough of them arrived from the USA). And not all of them are ready to lose their maritime skills on these "vessels", so they will want to go abroad. Maybe even to Russia.
Is the command of the Armed Forces really happy with it - to train specialists for foreign armed forces? The only way out is to prohibit them from traveling outside the country. So it may be better not to risk it, but to write off this frigate, which takes up a lot of money - they are thinking in Ukraine itself.