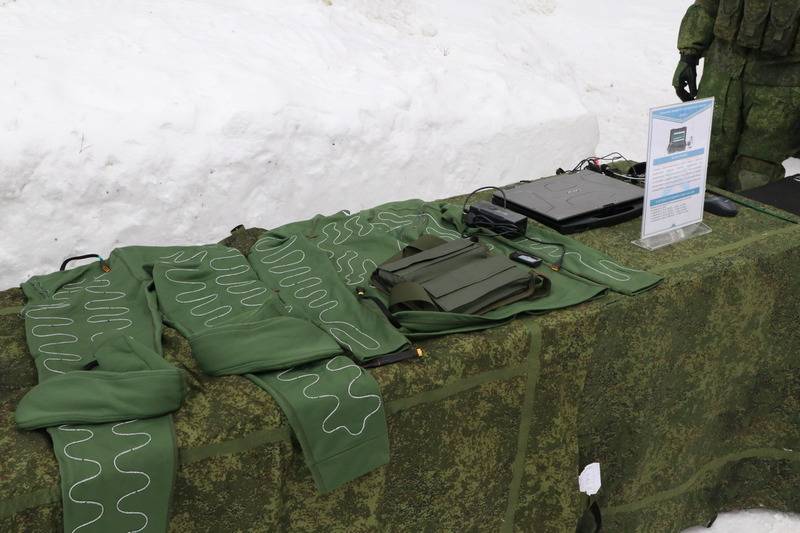 The autonomous equipment of servicemen with electric heating has arrived in the Central Military District. According to the press service of the Central Military District, the first to receive equipment were servicemen of special forces.
The special forces of the Central Military District received about 1 sets of autonomous equipment with electric heating SLEV-1. The self-contained system is designed to heat a serviceman in cold conditions. It is put on underwear under the outfit, does not constrain movement and provides heating to all parts of the body.
They are designed to heat a soldier by maintaining heat under the equipment in the comfort range in low temperatures
- said the press service.
The heating system is reported to run continuously at full power for 12 hours on a single battery.
Samples of the autonomous heating system were shown to the participants in the assembly of the district's leadership, as well as to representatives of the armed forces of Kazakhstan, Kyrgyzstan, Uzbekistan and the joint headquarters of the CSTO.
Meanwhile, Rostec said that the third-generation Sotnik military equipment developed by TsNIITOCHMASH could receive autonomous electrical heating systems. The decision on the need to include such a system in the equipment will be made by the Ministry of Defense.