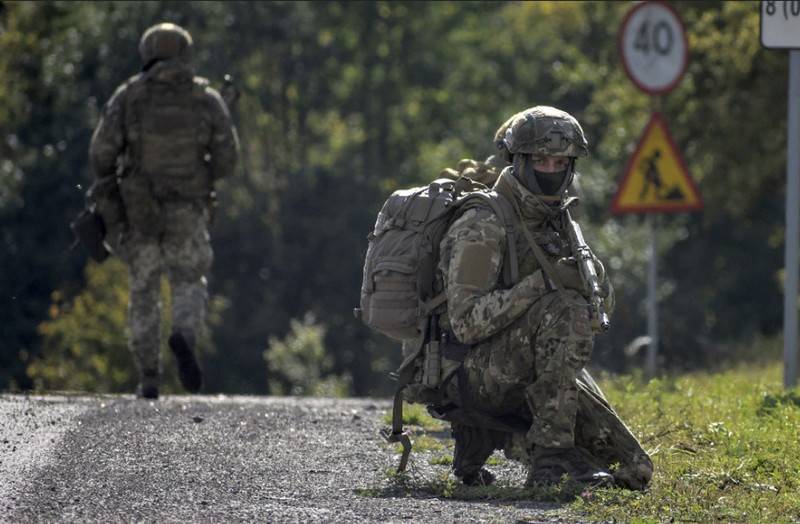 The conflict in Donbass is not an obstacle to Ukraine's entry into NATO. This was stated by the Prime Minister of the country Denis Shmyhal in an interview with Ukrinform.
The head of the Ukrainian government is convinced that the military conflict in the Donbass may cause some discussion among "individual NATO members", but in general it will not prevent Ukraine from joining the alliance. In his opinion, in order to join NATO, Ukraine needs to carry out appropriate reforms, which has been repeatedly stated by the Alliance Secretary General Jens Stoltenberg, as well as to completely transfer the Ukrainian Armed Forces to Western standards.
According to him, the only obstacle to Ukraine's entry into NATO is the army's unpreparedness for a full transition to Western standards.
As soon as Ukraine is ready to confirm the full transition, the question of joining NATO will immediately arise
- said Shmygal.
According to him, to demonstrate the adherence of the Ukrainian army to NATO standards, the Ukrainian Armed Forces have already planned several major exercises with Ukraine's allies and partners.
Note that Ukraine's entry into NATO is enshrined in the Ukrainian Constitution. The alliance itself has repeatedly stated that Ukraine will soon be admitted to NATO, but the matter is not going further than promises. At the same time, NATO does not accept countries with territorial disputes. An example is Georgia, which has territorial claims to Abkhazia and South Ossetia. Georgia has been trying to become a NATO member for a long time, but the decision on this has been postponed all the time.