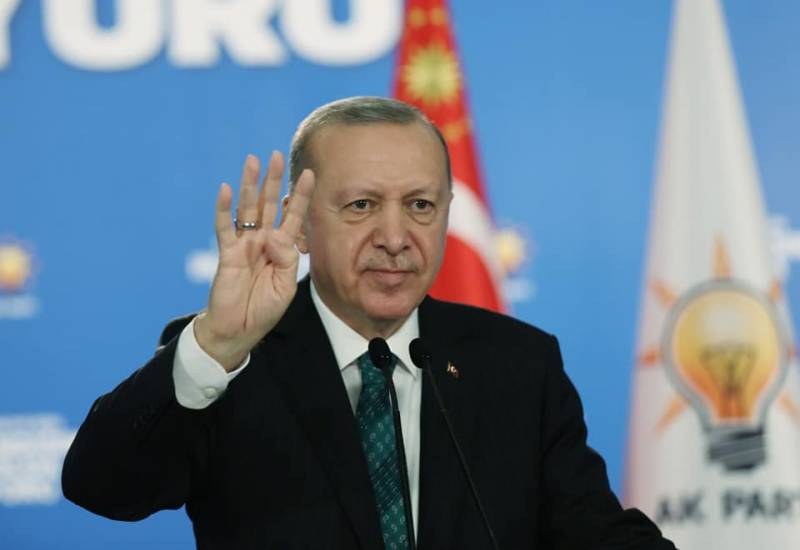 The Greek press published material with reference to the Israeli political analyst and journalist Seth Frantsman, dedicated to the "neo-Ottoman ambitions of Turkey." The publication Pentapostagma writes that relations between the Western countries and Turkey are in a bad state, but neither in the EU, nor in NATO, "no one is trying to get Ankara to observe democratic rules."
The Greek press points out that at the same time, the European Union is trying with incredible activity to "instill democracy in Russia." And for some reason Brussels is not embarrassed by the presence of undemocratic Turkey together with other European countries in NATO.
With reference to the aforementioned Israeli journalist, the Greek press writes that while the European Union is trying to try on different standards for different countries, Turkey is actively moving closer to Russia, China and Iran. In particular, the author notes the existence of a Russian-Turkish-Iranian format for discussing the situation in Syria, which allows one to solve very acute issues for countries with different interests in the SAR.
Franzman:
Ankara's regime is one of the most dangerous regimes in the world, in part because it is protected by certain friends in NATO and the EU countries. This gives him almost complete impunity.
The article also provides a map on which the Turks identified their sphere of influence until 2050. Voennoye Obozreniye has already talked about this map.
On the Turkish map, the territories of Russia, including the Krasnodar Territory, the republics of the North Caucasus and Crimea, as well as other territories: Greece, Egypt, Libya, Saudi Arabia, Iraq, Cyprus, Georgia, Azerbaijan, Armenia, Syria, Jordan, fell into the "zone of Turkish influence" , Yemen, part of Ukraine, etc.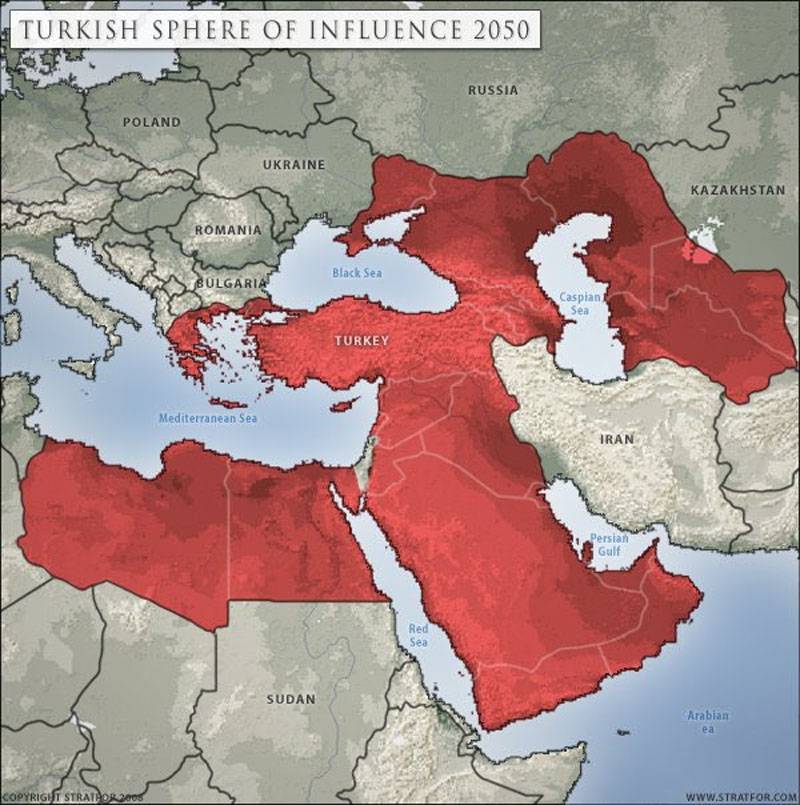 Greek press:
Russian deputies reacted extremely negatively to the appearance of such Turkish cards. They noted Ankara's desire to revive the Ottoman Empire. However, such Turkish cards pose a huge challenge not only for Russia, but also for the entire civilized world, including Greece.
The Greek press called on the international community, including NATO countries, to respond to the card with "Turkey's true intentions."
Comments from Greek readers:
In Russia, attention was drawn to the Turkish map. Why are our authorities silent? In the same place all Greece is shown as "Turkish".
When there are politicians like Merkel and Biden, they will be ready to move the Vatican to Turkey.
Now we see that our NATO "friends" are preparing for us