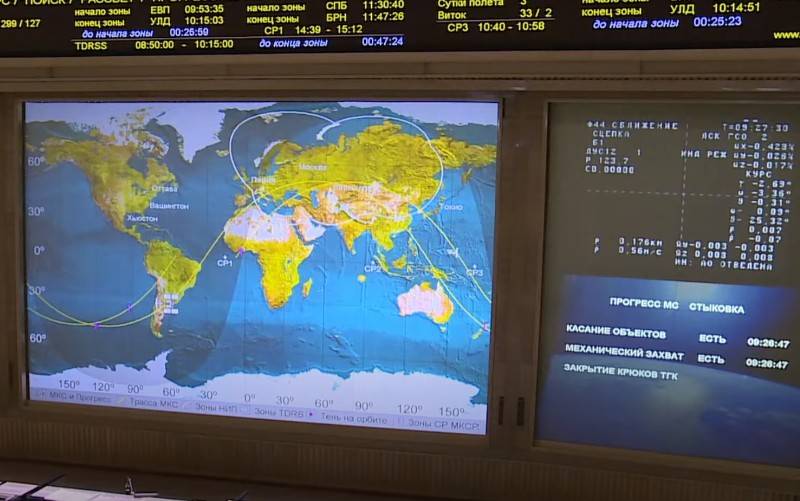 The Progress MS-16 cargo vehicle docked with the International Space Station, delivering almost 2,5 tons of various cargoes into orbit. This was reported by the press service of Roscosmos.
Docking of Progress to the ISS was carried out in manual mode, although initially this process should have been automatic.
According to the plans, the spacecraft was supposed to dock to the Pirs module of the ISS at 9:20, however, 20 meters from the station, a television "picture" suddenly disappeared, after which the Russian crew received a command from Earth to dock manually. Following instructions from the Mission Control Center near Moscow, cosmonaut Sergei Ryzhikov docked the cargo ship to the station. The docking took place at 9:26.
As explained in Roskosmos, the transition to manual mode was required due to the deviation of the ship from the berthing axis. In manual mode, the docking took place normally.
During the docking, Progress MS-16 TGC deviated from the berthing axis
- said in a statement.
It is noted that the Progress cargo spacecraft dock with the ISS in an automatic mode, but the Russian cosmonauts have the appropriate equipment for manual docking in case of any situation, or if this is provided for by the flight plan.
Freight Progress delivered fuel for the ISS, drinking water, and about 1400 kg of various equipment and materials, including patches for cracks, to the space station.