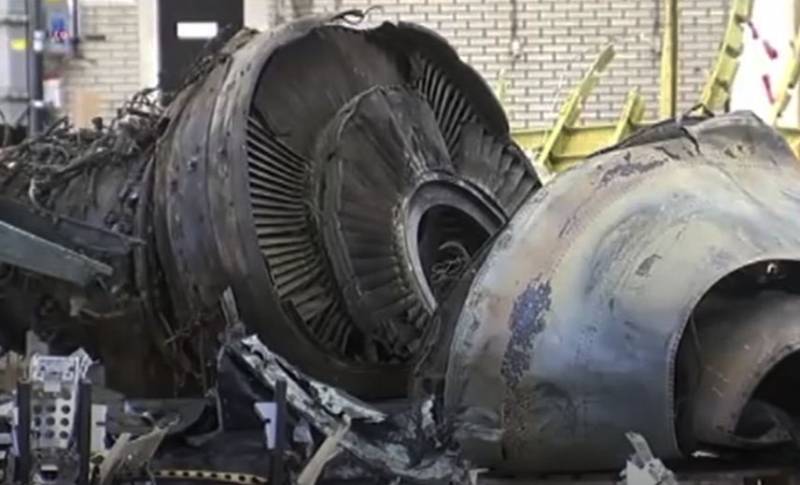 It became known that by a majority of votes the People's Deputies of the Verkhovna Rada of Ukraine decided to extend the term of the agreement with the Netherlands on the Malaysian Boeing MH17 case. Rada adopted a presidential law on the basis of which the Dutch-Ukrainian agreement "on the international mission of protection of the investigation" is ratified, with an extension until August 1, 2021.
Behind this florid wording is the following fact: Ukraine is transferring all rights to carry out any actions within the framework of a protracted investigation to the so-called international investigation team. This group, as you know, has been conducting an investigation for the seventh year already, while being in the Netherlands and operating primarily with notes of unknown persons from the Internet and audio recordings, the reliability of which has not been determined by independent experts.
The Ukrainian side states that the extension of the agreement on the MH17 case with the Dutch side "will facilitate further thorough investigation by the Dutch specialists." At the same time, the fact is emphasized that all powers to conduct investigations by Ukraine have been transferred to the Dutch side.
Recall that a few days earlier, the head of the Dutch Foreign Ministry Stef Blok said that the Netherlands has no claims against Ukraine due to the fact that it did not close the airspace for civilians.
aviation
during the hostilities in the Donbass in July 2014. This statement was criticized even in the Netherlands itself, recalling that Ukraine not only did not close at least part of its airspace, but also in a strange way led the plane (by order of the Dnepropetrovsk dispatchers) precisely over the epicenter of hostilities in Donbas.
Until now, Ukraine has not provided any data on why the dispatchers took this step and where, in general, these same dispatchers who "led" MH17 on that fateful day for him.