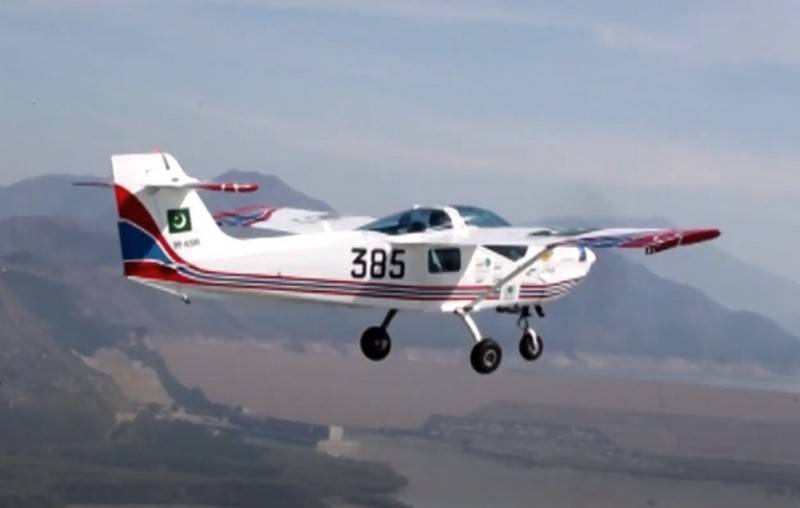 The Turkish Air Force will soon receive the first MFI-395 "Super Mushshak" trainer aircraft manufactured by the Pakistan Aeronautical Complex (PAC), the aircraft have already received Turkish registration numbers.
Reportedly, the first aircraft for the Turkish Air Force have already been manufactured and passed flight tests. In total, Turkey is to receive 52 training aircraft according to the contract signed in 2016 with an option for another 48 TCB. Pakistani aircraft are to replace the Cessna T-41D Mescalero and SIAI Marchetti SF.260D aircraft in the Turkish Air Force as early training aircraft.
The MFI-395 Super Mushak is an improved version of the MFI-17 aircraft of the Swedish company Saab, a project of which was acquired by PAC in the 1980s. Development of the MFI-395 "Super Mushshak", equipped with a 260 hp engine, began in 1995. The plane performed its first flight in August 1996.
The main characteristics of the trainer are: a crew of two or three people (instructor, student and teacher); length 7,15 m, wingspan 8,8 m, height 2,6 m, maximum take-off weight 1 250 kg (empty - 760 kg); maximum flight speed 268 km / h (minimum - 96 km / h), flight range 814 km, practical ceiling 6 700 m, maximum flight time 4 h 15 min.