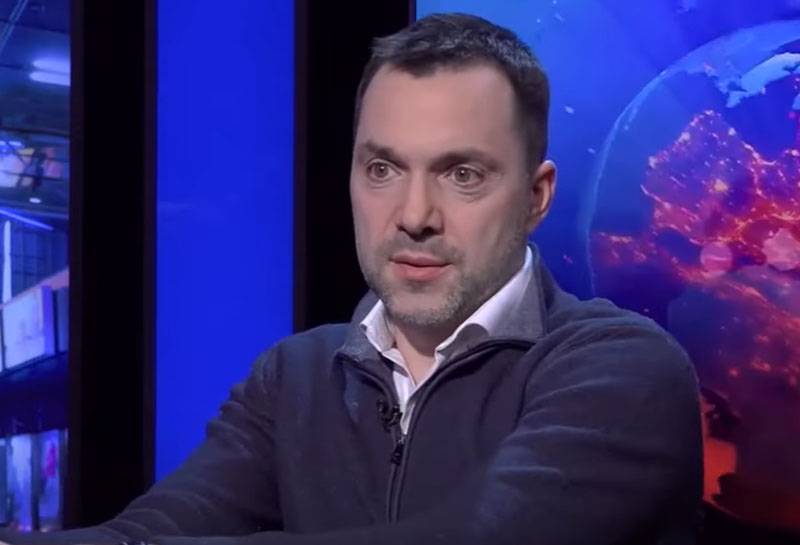 Aleksey Arestovich, speaker of the Ukrainian representation in the so-called Trilateral Contact Group (TCG), said that Ukraine had offered Russia "several options for reaching a compromise on Donbass".
According to Arestovich, "Russia has been asked to refuse to support the idea of ​​a special status for special areas of Donetsk and Lugansk regions." Let's remind that Donetsk and Lugansk People's Republics are called special areas of Donetsk and Lugansk regions (ORDLO) in Kiev.
Arestovich said that instead of a special status, Kiev offers "a format of decentralization with the creation of a special economic zone."
At the same time, Mr. Arestovich admits a remark about himself. According to him, "the occupied regions would receive economic preferences after integration - such preferences as in all other regions of Ukraine."
It turns out a frank substitution of concepts. If we are talking about "preferences for all", then it is difficult to call it "preferences". Also, Ukraine once again offers Russia to recognize the DPR and LPR as "occupied territories", and only after that Kiev is going to endow these territories with its pseudo-preferences.
Earlier, Arestovich stated that Kiev "provides Russia with a" golden bridge "to leave Donbass, but Putin stubbornly refuses to use this bridge."
By the way, having announced the proposal "several options for the Donbass to Russia", Arestovich eventually voiced only one - with the aforementioned "decentralization and economic preferences." Why the Ukrainian delegation to the TCG stubbornly refuses to follow the simplest scenario - to fulfill the Minsk agreements - the speaker of the delegation did not say.