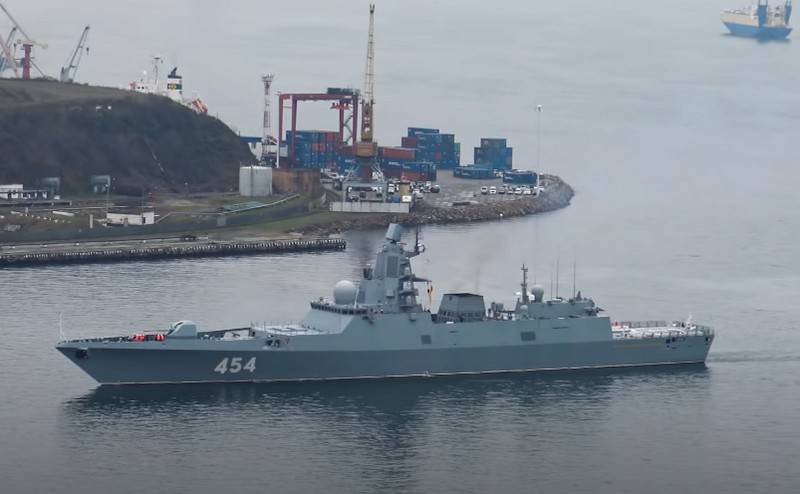 A pair of frigates under construction "Admiral Amelko" and "Admiral Chichagov" of the modernized project 22350 will become carriers of the hypersonic
weapons
... This is reported by TASS with reference to a source in the shipbuilding industry.
According to the source, each frigate will be equipped with four universal shipborne firing complexes (UKSK), designed for eight missiles each. Thus, the new frigates will carry 32 missiles, unlike the previous ships of this project with two UKSK for 16 missiles.
The pair will be able to perform tasks that are performed by the "classic" serial ships of this project. They have increased ammunition. It is possible to install hypersonic weapons
- added a source.
He explained that the UKSK was developed for the Caliber or Onyx cruise missiles, but it can also use the Zircon hypersonic missile. "Onyx" and "Zircon" are designed and manufactured by the same enterprise - Reutov NPO of mechanical engineering.
For our part, we note that the tests of the Zircon hypersonic missile are carried out on board the lead frigate of Project 22350 Admiral Gorshkov, which has two universal shipborne firing complexes (UKSK).
Earlier, the Ministry of Defense said that state tests of the Zircon hypersonic missile would begin in 2021 immediately after the completion of the flight test stage, and the serial production of the new missile and its deliveries would begin next year, 2022.