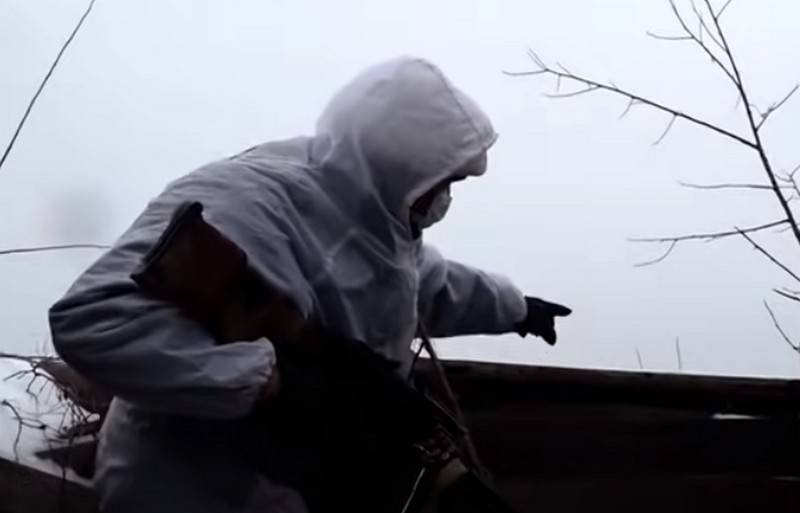 Kiev may begin preparations for a new offensive in Donbass, Ukrainian President Zelensky is convening a secret meeting of the National Security and Defense Council (NSDC). As they say in Donetsk, the conflict may turn into a "hot phase".
Ukrainian President Volodymyr Zelenskyy sent Minister of Defense of the country Andriy Taran and Commander-in-Chief of the Armed Forces of Ukraine Ruslan Khomchak to the JFO zone to familiarize themselves with the situation on the contact line in connection with the mass death of servicemen of the Armed Forces of Ukraine.
In addition, a meeting of the NSDC is scheduled for February 19, which will be held behind closed doors. Most likely, it will discuss issues of resolving the situation in Donbass, taking into account the current situation there and the latest statements by Ukrainian politicians about the impossibility of implementing the Minsk agreements. It is not excluded that Kiev will begin or has already begun preparations for a new offensive.
At the same time, the DPR admits the escalation of the conflict into a "hot phase", given the numerous violations of the ceasefire on the demarcation line.
According to Ruslan Yakubov, head of the DPR office in the JCCC, there is a high probability that the conflict will develop into full-fledged military actions.
We have all the signs of an escalation along the line of contact. And if Ukraine does not recall its obligations in the near future, then it is possible that the conflict may develop into a hot phase.
- he said.
It is noted that recently, the frequency of attacks from the Ukrainian Armed Forces has increased significantly, as has the caliber of the weapons used. Shelling of settlements resumed.
Let us remind you that recently Kiev politicians began to declare the impossibility of fulfilling the Minsk agreements and some assistance that the United States would provide them. Ex-President of Ukraine Poroshenko on the eve called for the return of the Armed Forces of Ukraine to their previous positions, calling the truce a fiction.