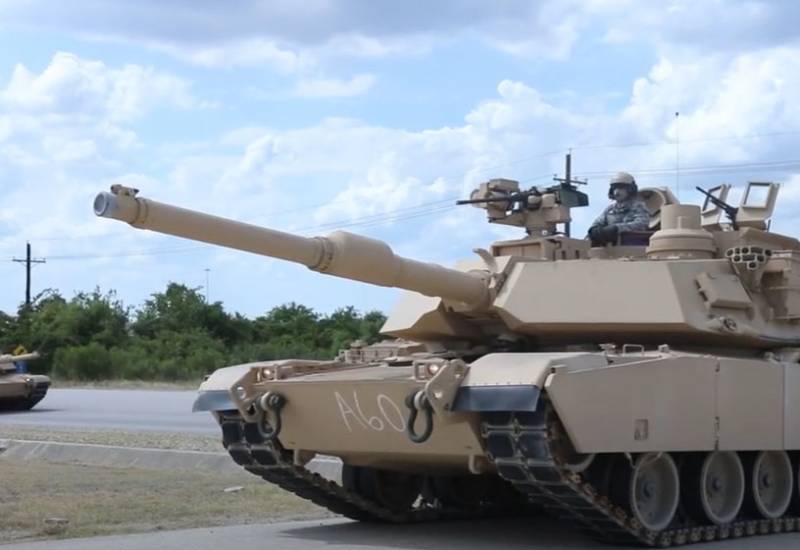 The American media discussed issues of further options for using the main combat
tanks
Abrams. In particular, we are talking about the M1A2 SEPv3 version. It is indicated that this tank can be used in the format of network-centric warfare. The possibility is also being considered in which the combat vehicle itself will be used in unmanned form.
It is noted that for this, the newest version of the Abrams tanks has all the capabilities, including new data exchange protocols, systems for receiving and analyzing GPS information, working with changing maps, including displaying intelligence.
American observer Chris Osborne notes that the M1A2 Abrams SEPv3 already at this stage can control air and ground drones in the enemy's line of fire, send robotic vehicles to clear anti-tank ditches and eliminate other obstacles.
An observer from the United States writes that if a major clash with "advanced enemy forces" occurs, then the Abrams tank in its modern version turns, by and large, into the only large platform capable of not only defeating armored (well-protected) goals, but also to fire interaction with other means as part of a network-centric operation.
From K. Osborne's material:
The combat usefulness of the latest "Abrams" is increasing due to the expansion of its technological and software capabilities. One of the most important innovations is the control of unmanned vehicles.
The author believes that over time, a version of the unmanned Abrams tank, controlled by artificial intelligence, may appear.