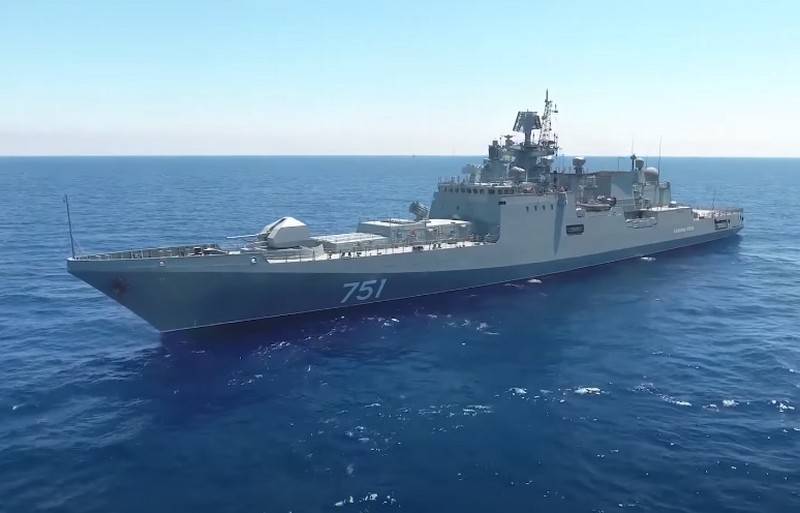 Kaliningrad shipyard "Yantar" does not exclude the option of construction for the Russian
fleet
another frigate of Project 11356, the hull of which is "mothballed" at the plant. This was announced by the general director of the plant Ilya Samarin.
According to the general director, the hull of the sixth frigate of Project 11356, which was not completed for the Russian Navy due to the lack of a power plant, has been in a "mothballed" state for five years at Yantar. The hull is in good condition, everything is available for the construction of the ship, except for the engine and the decision of the Ministry of Defense on completion.
11356 is a very good ship, we offer it to the Ministry of Defense, we have property for it, we have everything except the engine. If the issue with the power plant is resolved, it definitely needs to be completed, the price will be favorable for both parties. While we are waiting for the final decision of the customer
- leads
RIA News
words of Samarin.
At the same time, he does not exclude that the Indians will take the hull of the sixth frigate for the construction of another ship, taking into account the construction of a series of frigates of Project 11356.
Recall that initially the Ministry of Defense ordered Yantar a series of six frigates of Project 11356, but only three were built and handed over to the customer (Admiral Grigorovich, Admiral Essen and Admiral Makarov), which managed to receive power plants made in Ukraine before the breakdown of relations in 2014 year. Due to the lack of propulsion, the construction of three frigates was stuck in the hull phase.
In 2018, it became known that two of the remaining three hulls will go to the construction of Project 11356 frigates for the Indian fleet. According to the contract, two ships are being built by Russia, two more are being built by the Indians at their shipyards.
Thus, of the six laid buildings, three have been completed, two are being completed, and the fate of one has not yet been decided.