"If you want peace, prepare for war." On European anti-Russian policy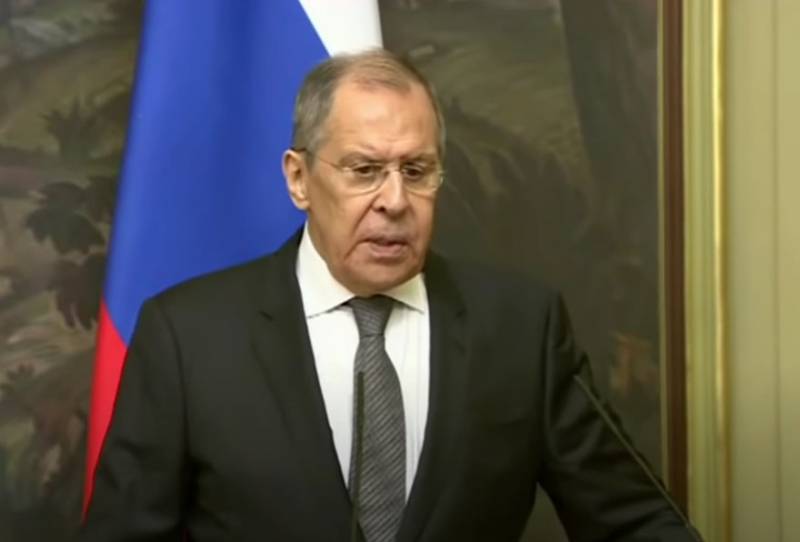 In a recent interview, Russian Foreign Minister Sergei Lavrov said that Russia cannot look indefinitely at how Europe is pursuing an anti-Russian sanctions policy. According to the head of Russian diplomacy, Russia does not want to engage in self-isolationism, but if circumstances force, then certain measures will have to be taken.
Sergei Lavrov:
If you want peace, prepare for war.
In fact, they talked about a possible severance of diplomatic relations with the European Union.
This phrase of Lavrov and the addition from Vladimir Solovyov about parabellum is discussed in the issue of "Agitprop" by Konstantin Semin. At the same time, Semin notes that other representatives of the Russian political elites immediately tried to soften the words of Sergei Lavrov. This was done, for example, by the press secretary of the President of Russia. Peskov took the liberty of separately "explaining the meaning of the words of the Minister of Foreign Affairs." According to Peskov, the meaning of Sergei Lavrov's words "was distorted."
According to Peskov, Lavrov wanted to say that the last thing Russia wants is to break off relations with European partners:
And if the European Union itself follows this path, then we will be ready too.
The plot of Konstantin Semin examines how the Russian bohemia suddenly began to speak negatively about Europe, which decided to show itself as distant from European values. The video also talks about protests, layoffs, a pandemic and other things that the author decided to use for information coverage. The conclusion is traditional - we live in the era of capitalism, which is used to dictating its own terms.