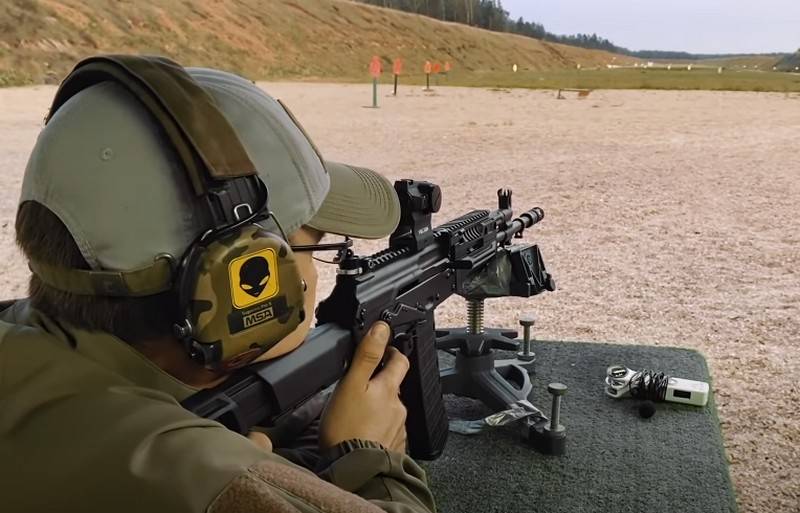 Kalashnikov is bringing the new AK-19 assault rifle, developed under NATO patronage, to the world market. The premiere for foreign buyers will take place from 21 to 25 February at
armory
exhibition IDEX-2021 in Abu Dhabi. This was reported by the press service of the Kalashnikov Group of Companies (GC).
The new AK-19 was developed on the basis of the AK-12 assault rifle, which was adopted by the Russian army in 2018. Caliber - 5,56X45 mm, the assault rifle has a lightweight telescopic butt of an original design, a new diopter sight, a flame arrester with the ability to quickly install a silent and flameless firing device, a Picatinny rail. The barrel length of the new machine gun is 415 mm, weight is 3,3 kilograms.
Kalashnikov clarified that the AK-19 was developed under NATO patronage and is fully oriented towards the external market.
The assault rifle has already aroused interest among a number of customers in the Middle East, using cartridges of 5,56x45 mm (...) in hot humid climates and dusty conditions, the AK-19 will provide the efficiency of all-day use, reliable operation and unpretentious maintenance
- said the concern.
According to Dmitry Tarasov, General Director of Kalashnikov Group of Companies, the first applications for the AK-19 assault rifle have already been received. Among the first potential buyers are the countries of the Middle East. Other details have not yet been reported.