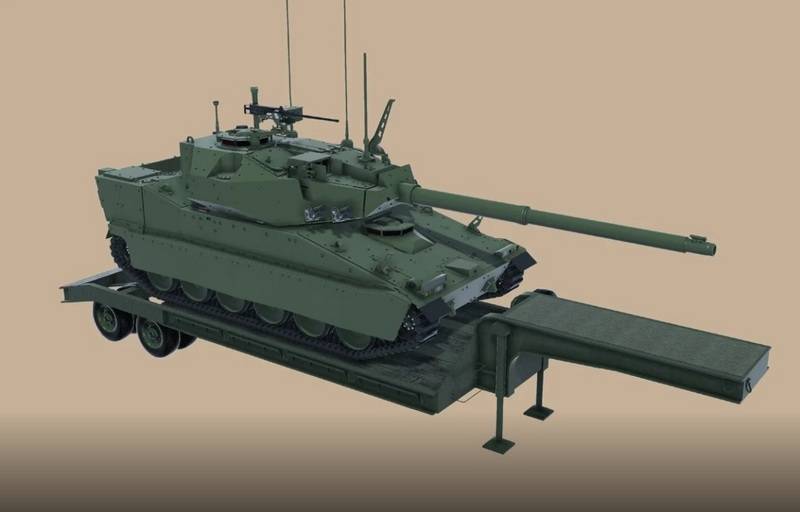 The tests of light armored vehicles announced in early January this year as part of the US Army's Mobile Protected Firepower (MPF) tender may end ahead of schedule for BAE Systems. The fact is that the corporation has not yet delivered a single prototype for testing according to the contract concluded with the US Army, Jane's reports.
The tests that have begun come only with General Dynamics prototypes, the newspaper notes. The company provided all 12 prototypes and four armored hulls for testing for firing and detonation tests. BAE Systems, a competitor in the tender, was able to supply only two armored hulls and not one ready-made prototype.
In 2018, the US Army awarded two contracts with BAE Systems and General Dynamics Land Systems (GDLS) for over $ 375 million and $ 335 million, respectively, for prototype production, which were to begin testing in early January 2021. The winner will be determined at the end of this year.
BAE Systems Corporation has offered a new version
tank
M8 Armored Gun System with a new redesigned turret with a modular reservation system and the installation of an Elbit Systems Iron Fist active protection complex. The tank is equipped with a 105 mm XM35 cannon with an automatic loader.
General Dynamics offers the all-new Griffin II light tank. Griffin II is a symbiosis of the modified turret of the M1A2SEPv2 Abrams tank and the ASCOD 2 chassis. The new 120mm XM360 cannon was chosen as the gun. The combat weight of Griffin II reaches 38 tons.
The Mobile Protected Firepower (MPF) program provides for the creation of a tracked combat vehicle weighing no more than 32 tons, equipped with 105 or 120 mm cannon armament and an active protection system.