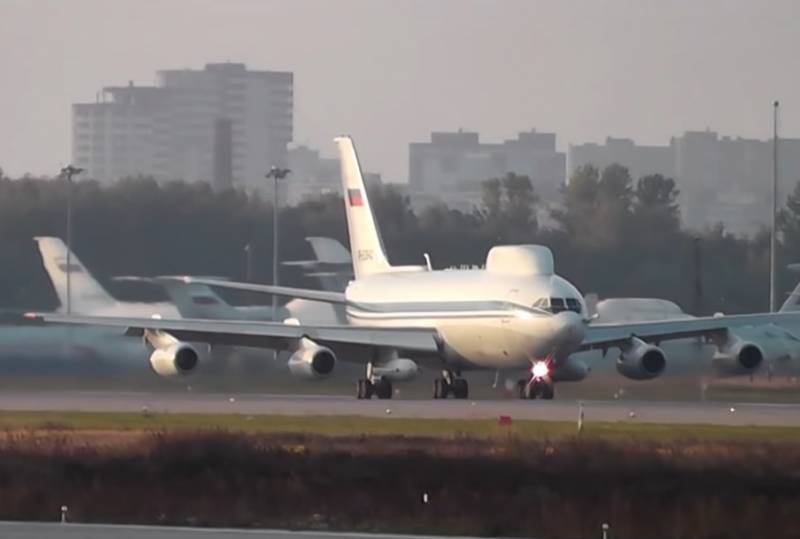 Olga Boyarkina, the lawyer of Zhora Khachunts, who is accused of stealing equipment from the Il-80 air command post, which has received the unofficial name of "Doomsday aircraft", appealed to the Fourth General Jurisdiction Court of Cassation, located in Krasnodar. The basis for judicial consideration will be her complaint against the actions of the Rostov Regional Court, which rejected the appeal of the defense in this case.
About it
сообщает
portal "YorshTaganrog".
The lawyer considers the arrest of his client illegal. Now a resident of Taganrog, Zhora Khachunts, is in a solitary confinement cell in his city. Only Olga Boyarkina is allowed to visit it.
The accused was detained shortly after his release from the colony, where he spent eight months for drunk driving. Prior to his conviction, he worked in a taxi, but, since he was stripped of his driver's license, he took up car repairs, and his clients were mostly his former fellow taxi drivers.
And although Zhora Khachunts was deprived of his driving license for two years, on December 26, 2020, traffic police detained him while driving a car, for which he received 10 days of arrest. Soon, FSB officers began to visit him, convincing him to confess that it was Zhora who had robbed the plane. Since from that moment on he is undergoing a more serious case than driving without a license, it was decided to place him in the Taganrog pre-trial detention center until March 4.
On January 27, Zhora's lawyer tried to appeal against the arrest decision in the Rostov Regional Court, but to no avail. Now the court in Krasnodar will consider another complaint by the lawyer of a Taganrog resident accused of stealing from the "Doomsday plane".
According to the wife of the accused, Elena Khachunts, her husband has nothing to do with the theft of the equipment, but they simply decided to make him a "scapegoat" in order to close the high-profile case.
The air command post, which is an Il-80 aircraft stuffed with special equipment, is designed to evacuate the country's top military and political leadership in a critical situation. At the same time, there is everything on board for the management to continue carrying out their duties.