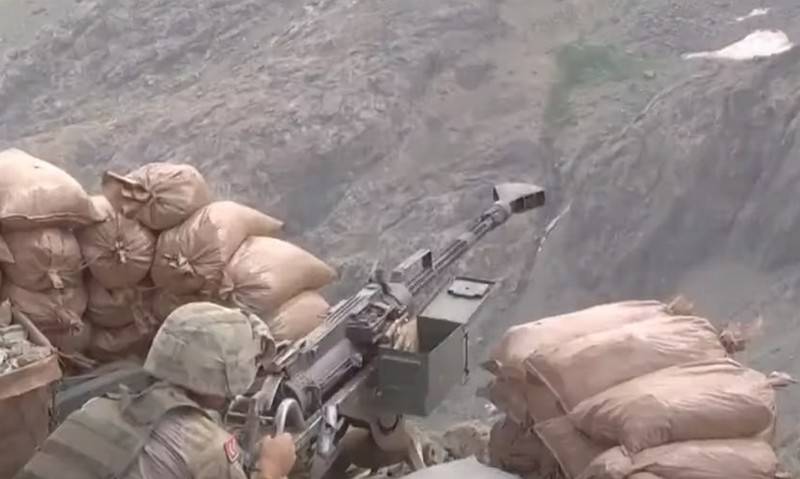 The Turkish army has completed the military operation "Eagle Claw-2", carried out in northern Iraq against representatives of the Kurdistan Workers' Party. This was reported by the press service of the Turkish Defense Ministry.
The end of the anti-terrorist operation on Sunday was announced by Turkish Defense Minister Hulusi Akar, who arrived on the border with Iraq on Saturday to monitor the course of Operation Eagle's Claw-2, which began last week on Wednesday, February 10, 2021.
According to the Turkish military department, the operation involved a military
aviation
, drones, armored vehicles and personnel of the Turkish army. Officially, three Turkish soldiers were killed and three more were injured. At the same time, 53 terrorists are reported to have been killed, of which three are high-ranking leaders of the PKK.
At the beginning of the ground operation, three soldiers were heroically killed, three more were injured (...) in total 53 terrorists were neutralized, more than 50 terrorist facilities were destroyed, including ammunition depots, caves and bases
- said in a statement.
It is also reported that the bodies of 13 Turkish citizens were found abducted by PKK members several years ago. According to the Turkish Ministry of Defense, all of them were shot, but according to media reports close to the Kurds, Turkish bombing was the cause of their death.
As the name implies, "Eagle Claw-2", this is the second part of the anti-terrorist operation conducted by Turkey in Iraq against the PKK. The first part of Operation Eagle Claw 1 was carried out in June 2020.