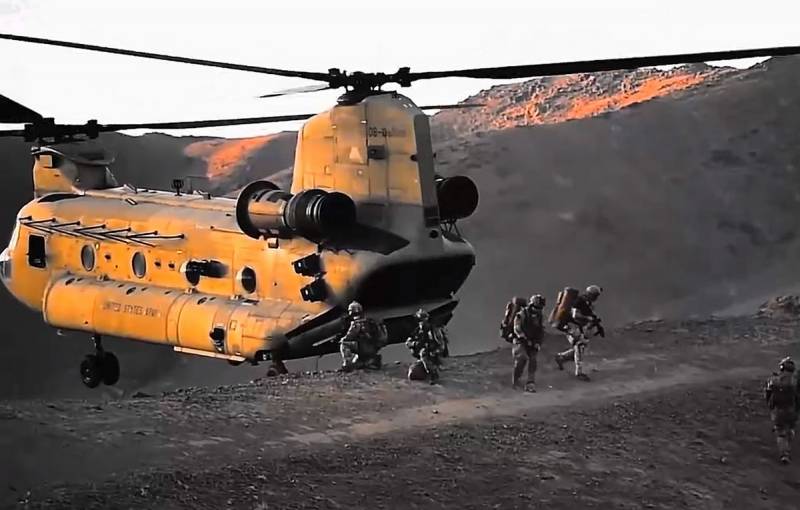 A new military base for an international coalition led by the United States will appear in northern Syria. According to Al Hadath TV channel, the construction of the military facility has already begun.
According to the TV channel, the construction of a military base is underway in the province of Haseke near the village of Ain Dawar in the immediate vicinity of the border with Iraq and Turkey. Construction materials and equipment were delivered from Iraqi territory. A convoy of 50 trucks is reported to have arrived.
The timing of construction and what forces will be located at the new military base has not yet been reported. It is assumed that the base, like other American points in the area, will provide "protection of oil fields from terrorists."
The area where the new military base is being built is controlled by Kurds from the Syrian Democratic Forces (SDF) alliance. Recently, the United States has already created eight military bases in northeastern Syria, mainly controlling oil-bearing regions. The Kurds are patrolling these areas under the patronage of the Americans.
At the end of 2019, the Pentagon announced that it would send an additional military contingent to Syria, reinforced with armored vehicles, including
tanks
"Abrams", to protect the oil-bearing regions in the north-east of the country from "attacks by terrorists of the Islamic State" "(banned in Russia).
The largest military bases of the Western coalition, led by the United States, are located in Rumeilan and Esh-Shaddadi, next to the largest Syrian oil fields.