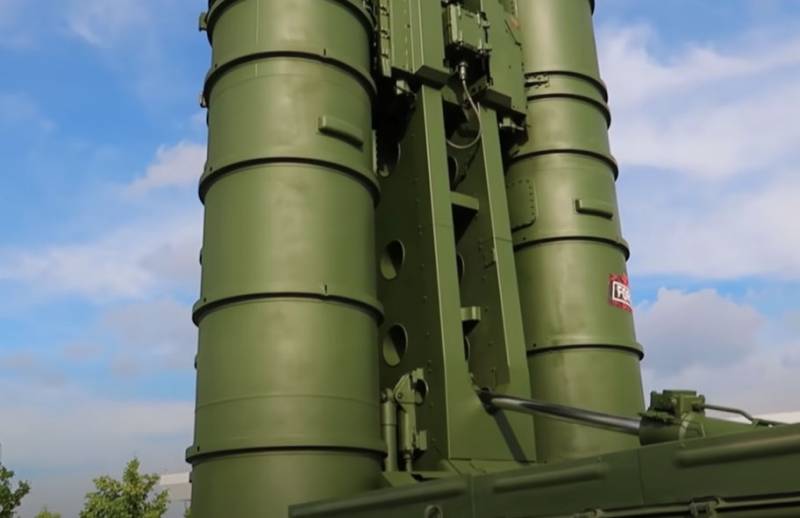 The Chinese global information network CGTN publishes material authored by columnist Hannan Hussein, who was a senior fellow at the Islamabad Institute for Policy Studies (Pakistan). The material is devoted to the problems of Turkish-American relations after Ankara acquired the S-400 anti-aircraft missile systems from Russia.
Hannan Hussein writes that Turkey relied on the new American administration, believing that after the change of the president in the United States, Washington could agree to a certain softening of anti-Turkish sanctions. Recall that the United States previously withdrew Turkey from the joint program to create fifth generation fighters F-35, despite the fact that Ankara has invested significant funds and paid for the supply of aircraft for its Air Force. Then the United States imposed sanctions against the Department of Military Procurement of Turkey and against a number of its managers, blocking accounts and banning the supply of military equipment and components for Turkish needs.
Hannan Hussein:
But even after the Biden administration came to power, Turkey and the United States cannot come to a compromise on the S-400 air defense system. Joe Biden's administration focuses its criticism on the S-400, claiming that the Russian complexes pose a technological threat to NATO air defenses. Turkey, on the other hand, believes that its sovereignty allows it to make purchases of those weapons that it itself considers suitable for its needs.
According to Hussein, Turkey proposed the United States to create a joint group to "study the influence of the S-400 on the NATO air defense system." But the Biden administration did not accept this proposal.
Hannan Hussein:
After that, Turkey announced that it could agree to a limited deployment of the S-400 air defense system if the United States curtailed its support for Kurdish armed groups in Syria. Biden could have done it in order to distance himself from a very complex asset.
As you can see, the author calls the Kurds in Syria a "difficult asset" for the United States. If Joe Biden has the same opinion about the Kurds, then the Kurdish forces in Syria can face difficult times. And it is unlikely that the issue of deploying the S-400 can be somehow linked to this. The main reason for the presence of the American contingent in the SAR is not the support of the Kurds, but oil.
The author on the pages of the Chinese CGTN writes that if the United States does not lift the sanctions against Turkey because of the S-400, then this will mean only one thing - the multilateral military-political alliance (NATO) is under great threat.