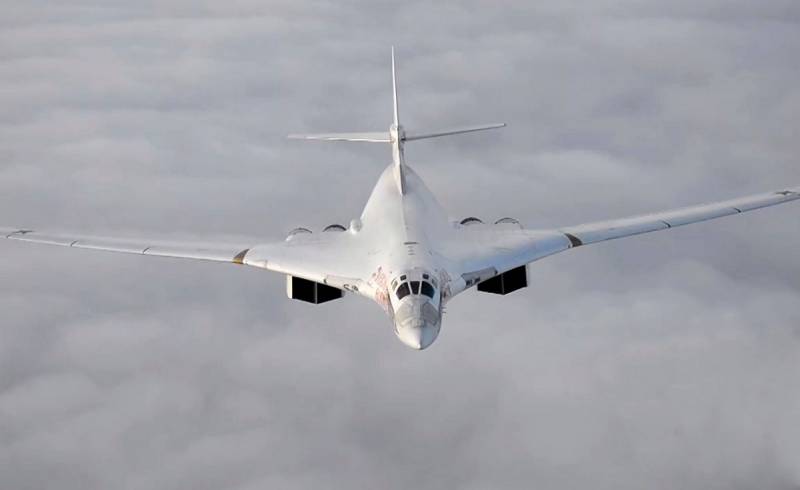 Russia periodically sends its strategic bombers on flights over Europe or towards the United States, testing the strength of the air defense system. However, the last flight of the Russian Tu-160 was a practice of striking a NATO military base in Iceland. This is the conclusion reached by the author of an article published in the American magazine Forbes.
According to the author's version, the Russian strategic missile carriers Tu-160, which flew over the waters of the Barents, Greenland and Norwegian Seas, practiced striking a NATO base in Iceland.
Having studied the flight route, the author found one peculiarity - Russian missile carriers flew over the area where they appear infrequently. In his opinion, this maneuver could have been a test of a strike against NATO bombers and fighters located in Iceland, which threaten the Russian military bases of the Northern
fleet
and interfering with the flights of the Russian
aviation
in the arctic region.
This could have been a signal warning against patrolling the airspace over Iceland by aircraft of the North Atlantic Alliance
- writes the edition.
NATO aircraft based in Iceland protect the airspace between Greenland, Iceland and Britain, which is called the Faroe-Icelandic border, so the task of destroying the NATO base is of particular importance for Moscow.
To destroy NATO's military infrastructure in Iceland, Russia can only use the Tu-160. This is the only Russian strategic missile carrier capable of reaching Iceland and circling around it, without entering the zone of action of air defense and fighter aircraft.
According to the author, the last time the Russian military practiced striking Iceland.