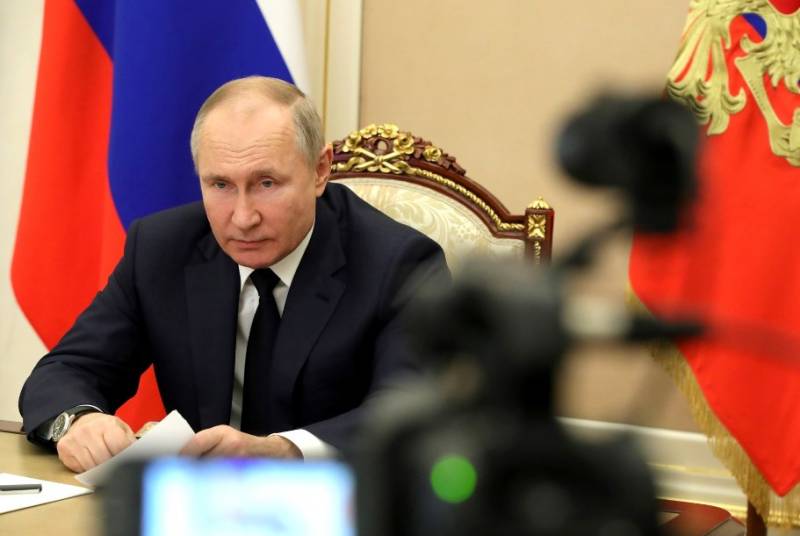 The protests in support of Alexei Navalny took place amid the irritation of Russians caused by quarantine measures against the pandemic. And the reason for the participation of many of them in mass actions has nothing to do with this opposition politician.
So Putin spoke at a video conference with representatives of the leadership of various Russian media about the protests in Russia that took place in late January and early February this year. Fragments of this conversation were shown on the air of the TV channel "Russia 24".
The person involved in this is used right now, precisely when in all countries of the world, including ours, people get tired, accumulated irritation arises, discontent arises, including in relation to the conditions in which they live, the level of income.
- said the President, referring to Alexei Navalny.
Putin believes that people are unhappy with the deterioration of their living standards in the context of the economic crisis caused by the pandemic and blame the leadership for their troubles. In his opinion, this always happens when the population begins to live worse than before.
This is the share of the bosses. There is nothing you can do about it.
- he said.
In addition to the Russian press, a well-known American entrepreneur Elon Musk expressed a desire to talk with the President of the Russian Federation, about which he wrote on his Twitter page. He offered to talk with Putin through the Clubhouse social network, which works in audio format, where communication is on the air.
In Mask's post, one of the phrases was in Russian. It says that a conversation with the Russian president would be a great honor for an entrepreneur.
The Kremlin has not yet responded to this proposal.