Indian Prime Minister Narendra Modi took part in the ceremony of handing over the modernized main combat
tank
Arjun Mk-1A. The ceremony was held in Chennai, India in the presence of the state governor, representatives of the Ministry of Defense and the Indian Defense Research and Development Organization (DRDO).
Reportedly, the new version of the Indian Arjun Mk-1A main battle tank has several major differences from previous versions. There are 14 major implemented changes and more than fifty small ones.
The manufacturer indicates that the transmission has been changed on the tank, which makes it possible to increase its mobility. It is also noted that the tank received the latest weapons control system. This system is of Indian origin. The system includes computer stabilization of aiming, which allows you to "capture" and track the target even with heavy movement of the tank itself.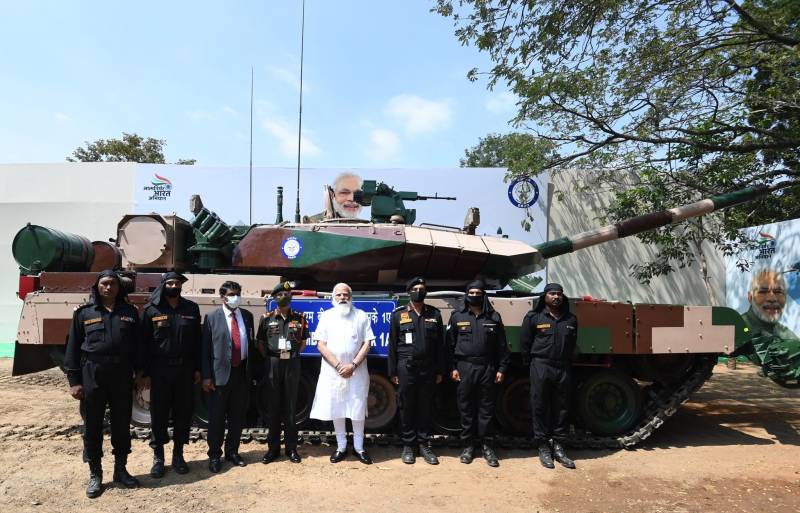 Manufacturer:
Our system works in all weather conditions and in any light. Infrared sensors allow hitting a target in rain, fog, darkness.
A 120 mm rifled cannon, as stated, provides the defeat of various types of targets, including armored vehicles, enemy fortifications.
The upgraded Arjun Mk-1A can also hit some air targets, including relatively low-flying helicopters.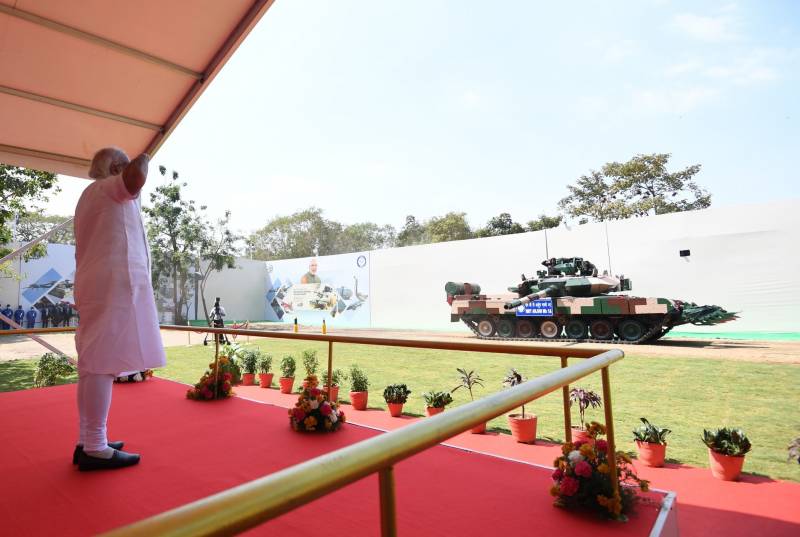 At the same time, critical voices are being heard in India itself. In particular, it is noted that even after the modernization, the tank cannot be used in high mountain conditions:
We spent money on modernizing the Arjun tanks again, and we are sending T-72s to Ladakh. Where are we going to use the Arjun Mk-1A in this case, if the most dangerous directions are located in the border mountainous area?
Are they going to use these tanks on the plain? That is, you are not sure that you will be able to contain the enemy on the mountain borders?