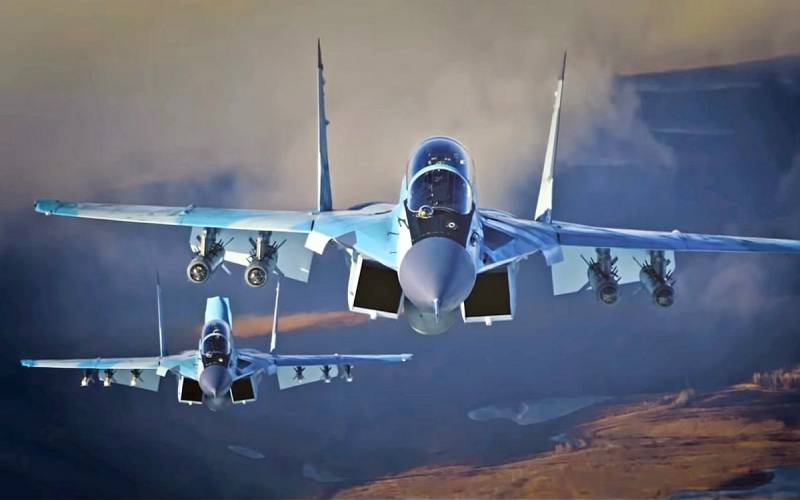 The Indian Air Force is seriously considering buying Russian fourth-generation MiG-35 fighters as part of a tender for 114 new combat aircraft. The American edition of Military Watch writes about this with reference to a number of publications in the Indian media.
According to the newspaper, a preliminary agreement on the purchase of the Russian 4 ++ generation fighter MiG-35 was reached during negotiations between the Indian Ministry of Defense and the Russian Rosobornexport at the Aero India 2021 air show held in Bangalore, India in early February.
It is expected that the planned contract will cost over $ 5 billion, and the supply of Russian fighters will quickly expand the number of operational fighter squadrons of the Indian Air Force. The point is that the MiG-35 can use most of the maintenance infrastructure created by the Indian Ministry of Defense for the MiG-29 fighters in service with the Air Force. In addition, the MiG-35 has low operating costs and maintenance requirements with good combat capabilities, which makes it available for operation in large numbers.
The MiG-35 has a new AESA radar, new generation avionics and electronic warfare systems, limited use of artificial intelligence, a new generation of cruise and air-to-air missiles
- writes the edition.
According to its characteristics, the MiG-35 is on a par with the latest advanced Chinese fighters, such as the J-10C, the publication emphasizes.
Russia's willingness to allow India to produce a fighter under license, tailored specifically to Indian requirements and technology transfer, as well as the transfer of technology to accompany the sale, has led to the MiG-35 being considered the leading contender for the tender.
- adds Military Watch.