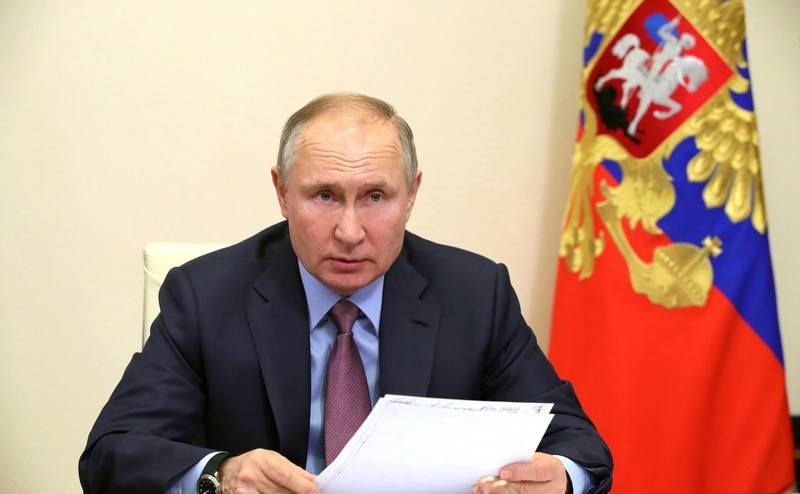 Russia will not abandon Donbass no matter what. This was stated by Russian President Vladimir Putin at a meeting with editors of the Russian media, shown on "Russia 24".
Answering the relevant question, the Russian leader said that Russia will not abandon the Donbass no matter what, but before making any decision, one must think about its consequences.
(...) on ours with you - I speak with you and me, because you are the fourth estate - on our shoulders you and I have a huge responsibility for Russia as a whole. And before making any decision, we must think about the consequences of any of our steps. We will not leave Donbass. No matter what
- he said.
Meanwhile, Ukraine was predicted to completely lose Donbass in the event of a refusal from the Minsk agreements. This statement was made by the ex-head of the SBU Investigation Department, General Vasily Vovk.
If we officially reject the Minsk agreements, you can be sure that in the first place we are losing the entire Donetsk and Lugansk regions in a month or two. It will be so that everything was done by the residents of Donetsk and Lugansk regions
- said the general, adding that Russia will not even resort to the participation of "little green men".
On the eve, the head of the office of the President of Ukraine Andriy Taran said that the Minsk agreements in the form in which they were signed could not be implemented and suggested joining the strategic partner of Ukraine, the United States, to the negotiations.