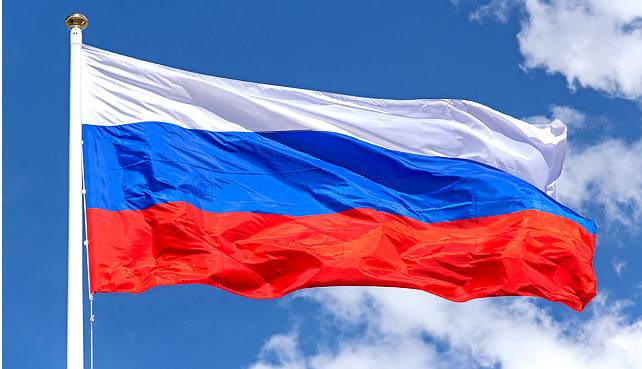 The flag of the country is the symbol with which the soldiers go into battle and which represents the territory of the country. No wonder it is the flag that denotes the capture of an enemy fortress.
Where the ice is smoother - is there home?
The anthem is the same symbol of the country.
It is no coincidence that during the performance of the anthem it is necessary to stand up and listen to it while standing.
Many people in modern "tolerant" times may think that such things are outdated.
Like, why all this now?
Where the back is warm - there is the homeland! There are some.
But the hymn, the flag and the feelings associated with these symbols are
weapons
... The same as
Tanks
, cannons, planes, or rockets. A tank will not fire, a machine gun will not shoot and a rocket will not take off without the will of a fighter who wants to defend his homeland.
The morale of the troops is the most important part of ensuring combat effectiveness.
But it is impossible to take a person from civilian life and instill in him patriotism, if this has not been partially done before the army.
But how can this be done if this is the attitude towards the symbols of the country?
We don't mind. We refuse. Just let go for a ride to Europe
I am reading a note on Euronews today
"Russian athletes will be awarded under Tchaikovsky"
:
"The International Skating Union does not object to the use of Pyotr Tchaikovsky's music as an anthem by Russian figure skaters at the World Championships.

Earlier, the Russian Figure Skating Federation (FFKKR) offered the International Skating Union a fragment from Pyotr Tchaikovsky's Piano Concerto No. 1 as a musical accompaniment to the awards ceremony for Russian figure skaters at the World Championship, which will be held from March 22 to March 28 in Stockholm. "
Honestly, I rubbed my eyes when I saw this
news
.
How so?
If you are an athlete of Russia, you must play under the flag of your country. And listen to her hymn if you won.
And if not, then why, in general, perform?
For money?
Okay, then perform under your personal name. Under the flag of their sponsor. Or else under something.
I cannot imagine that Soviet athletes would sink to such a shame.
More to say, it is impossible to imagine that, for example, American athletes would agree to compete on such conditions. Well, maybe once. And then after that, their career in the United States would be over forever.
After all, the anthem and the flag are the mental weapons of states.
And if today we allow the Europeans to humiliate our main symbols like that, then we are worthless. So we are weak?
Then tomorrow no tanks and no guns and missiles of any kind will help us, alas.
Sport is a battle. So giving up the anthem of your own country means simply giving up.
And there is no need to hide behind all sorts of European conventions.
Let's call everything by their proper names.
This is weakness, shame, humiliation. And retreat without a fight.
Defeat without a fight.
This is not worthy of a Great Country.
Tomorrow Europeans will offer our FFKKR to abandon the word Russia. So what? Will those again, without hesitation, agree?
This is no longer a sporting struggle and competition, but the pursuit of purely selfish interests.
Agree, it's just a matter of price.
You refuse (from the anthem, flag, Motherland, Russian language and any other EU requirements). And only then will Europe let you go for a ride.
Then what else are the Russian FFKKR-sheep ready to sacrifice for the right to run once or twice on purely European ice?
Really everyone?
Alternative way
Wouldn't it be better to start completely new sports federations right now?
And new Russian-Asian championships?
Where will our athletes compete on equal terms and honestly with representatives of other countries? And everything will be fair: with the anthem and flag of our country?
Instead of refusal indulgences for entering Euro Ice, the construction of a new sports reality of the XNUMXst century should begin right now.
In such a case, a leader is needed. And Russia is capable of becoming one right now, without delay.
Is not it?