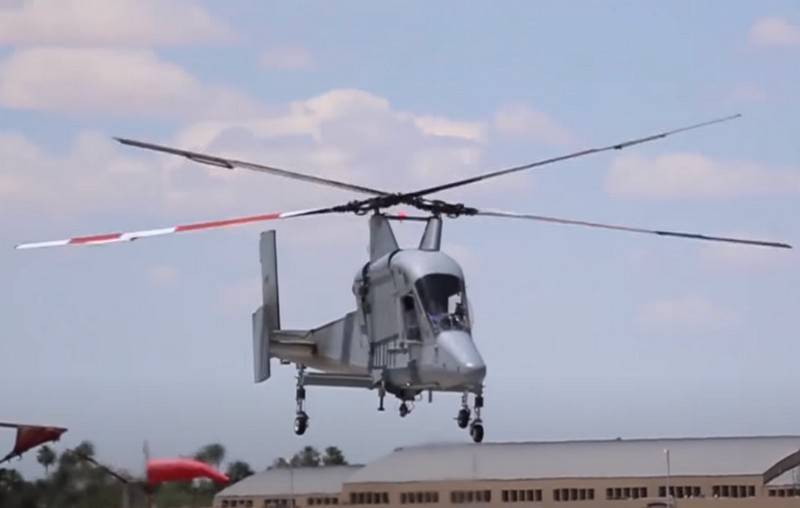 The K-Max remote-controlled synchropter developed by the American company Kaman will begin testing in the first half of this year. The main focus will be on the unit converting a conventional helicopter with an optionally piloted one.
According to AINonline, the development of a remote-controlled version of the K-Max synchropter has been underway since 2019. In addition to the version with the already installed system, the customer can purchase a separate remote control kit, which is installed on the helicopters already in operation.
The company is also working on an autonomous version of the K-Max for the Marine Corps. The new machines will be able to carry out loading and unloading operations with minimal involvement of operators.
Synchropters K-Max (flying crane) were produced from 1991 to 2003, after which production was stopped due to lack of orders. In 2015, Kaman resumed the assembly of helicopters.
A distinctive feature of K-Max synchropters is the transverse arrangement of two rotors, the planes of rotation of which are angled to each other and intersect. The rotation of the screws is synchronized and produced in opposite directions. It is believed that such a scheme greatly simplifies the control of the helicopter in hover mode or at low speed.
K-Max with a length of 15,8 and a height of 4,14 meter is equipped with screws with a diameter of 14,7 each. The maximum take-off weight of the device is 5,4 tons. Synchropper can reach speeds of up to 185 kilometers per hour and fly over distances up to 500 kilometers.
In the spring of 2019, Kamov JSC announced the completion of the draft design of a promising high-speed helicopter of the synchropter scheme with two main and one pushing screws. The declared characteristics of the machine: takeoff weight 6500 kg, payload weight 1000 kg, cruising speed 357 km / h, maximum speed 420 km / h, static ceiling 4700 m, dynamic ceiling 5600 m, flight range 1228 km.