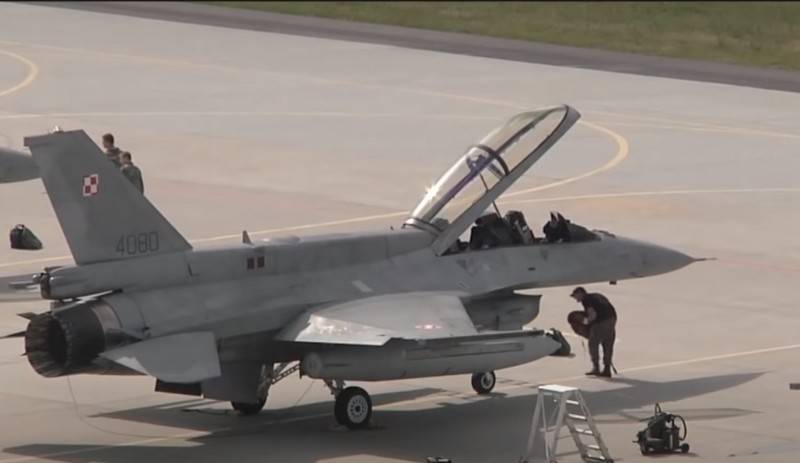 The Polish Ministry of Defense announced plans to modernize the F-16C / D Block 52+ Jastrząb ("Hawk") fighters in service with the country's Air Force. About this writes the Polish edition of defense24.pl with reference to the statement of the representative of the weapons inspection of the Polish military department.
At the moment, only information has been announced about plans to modernize fighters, other data, in particular, the timing of the start and the upgrade package is not reported. The Polish publication suggests that the fighter upgrade program was included in the Technical Modernization Plan of the Polish Armed Forces for 2021-2035, adopted last year.
It is assumed that work on the fighters can be carried out using the two existing upgrade packages. One of them will raise the Polish F-16C / D Block 52+ to Block 70/72 level and extend their flight life from 8 to 12 thousand hours. The second option is the "budgetary" MLU (Middle Life Upgrade). It provides for routine maintenance with minimal modernization, provided for all F-16s that have served 15 years.
It is noted that the Polish F-16s have already undergone one upgrade, which allowed them to use JASSM and JASSM-ER missiles.
To date, the Polish Air Force is armed with 48 F-16C / D Block 52+ fighters, which are in service with two squadrons. Of these, 36 are single and 12 double versions. In addition to the F-16, the combat
aviation
Poland has three squadrons of Soviet MiG-29s.
In early 2020, Poland signed a contract for the supply of 32 fifth-generation F-35 fighters.