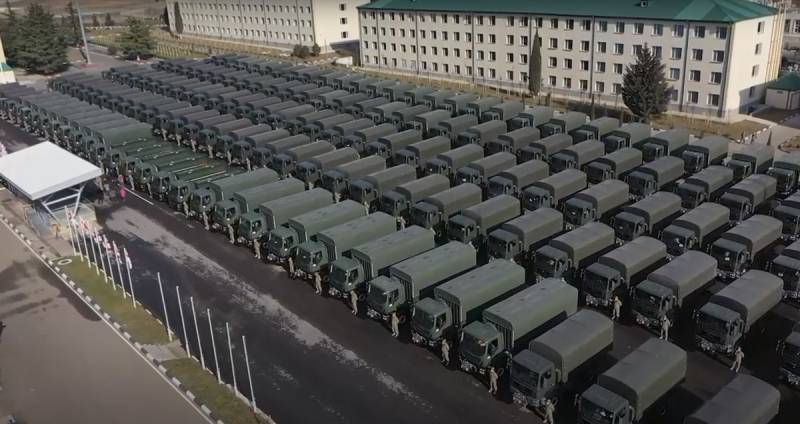 This year, another round of modernization of the Georgian armed forces began, carried out through the supply of equipment and combat systems of Western origin. Previous events of this kind resulted in the 2008 war.
As the Ministry of Defense of the country reported on February 11, the means of destruction were supplied "with the support of the main strategic partner - the United States." The deliveries included 12.7 mm M2 machine guns, new MK19 automatic grenade launchers and M249 light machine guns. This
weapon
is already at the disposal of the Georgian Defense Forces.
Equipping with new types of machine guns and grenade launchers is part of the process of updating and modernizing the army arsenal
- it is spoken in the message of military department.
With the support of the main strategic partner - the United States, units of the Georgian Defense Forces got equipped with M2 machine guns, MK19 grenade launchers and an additional batch of M249 light machine guns. pic.twitter.com/FOVb3ugaUI

- MOD Georgia (@ModGovGe) -
On February 10, the Ministry of Defense informed about the massive renewal of the vehicle fleet of the country's armed forces. In total, over 300 units were purchased. special equipment, in particular IVECO fuel trucks, IVECO and MAN trucks. The vehicles were transferred to the 4th mechanized brigade located in Vaziani (near Tbilisi). Until 2001, a Russian military base was located here. Prior to that, FORD Ranger and Toyota Hilux pickups were purchased, as well as new Toyota Land Cruiser SUVs were purchased. In total, over 500 units are expected to arrive. automotive equipment.
Apparently, following these deliveries, we should expect further supply of new equipment and weapons. It is possible that the process of modernizing the army was provoked by Russia's military strengthening in the region after the end of the Karabakh war.