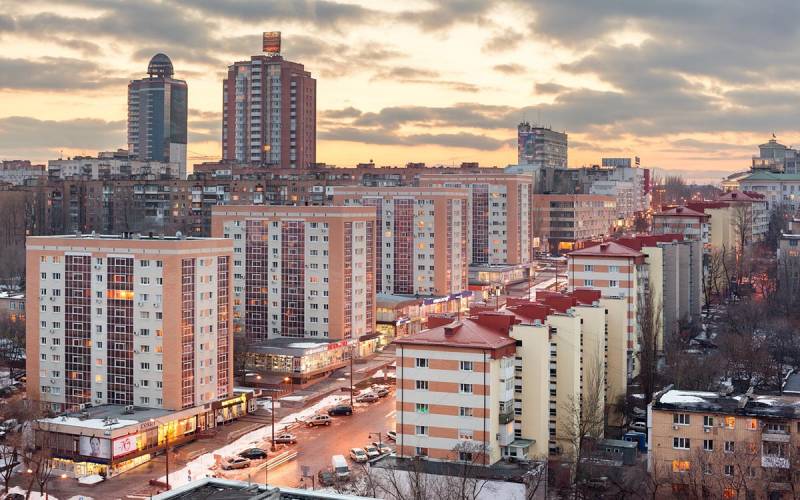 Nationalization again
On February 1, 2021, the head of the DPR Denis Pushilin signed decree No. 25 "The procedure for identifying, recording, storing, evaluating and disposing of ownerless immovable things." Earlier, in July 2020, an inventory of vacant and abandoned apartments was carried out in the DPR. Apparently, in Donetsk, they are preparing to nationalize empty apartments and buildings, as well as commercial real estate. This problem will be dealt with by the Donetsk People's Republic State Property Fund, whose powers will include consideration of applications from authorities and the population about orphaned objects. If the object is indeed declared abandoned, a special commission can transfer it to the management of the applicant organization or nationalize it by a court decision.
On the Internet, they immediately started talking about "spin-offs", corruption and enrichment. Although, taking into account real estate prices, low demand and an overabundance of supply, as well as the fact that all the powers that be in the LPNR long ago provided themselves and their families with the required amount of square meters, the corruption component here looks somewhat far-fetched. From whom and for what to receive a bribe; how to get rich, if there are thousands or even tens of thousands of apartments, houses, shops and offices in the republics that have been empty since 2014?
Of course, officials will find something to profit from. But is it so important if, thanks to the nationalization of ownerless commercial real estate, it is possible to revive at least 10% of it, and instead of gaping empty boxes there will be working shops? All the more so if at least some of the nationalized apartments are transferred to young professionals, large families, combatants, etc. In general, the reform can potentially bring a lot of good, if only it is not implemented as it usually happens in the republics.
Trap for non-residents
Nationalization will deal a serious blow to property owners living in Ukraine. According to the Civil Code, which entered into force on July 1, 2020, it will no longer be possible to resolve notarial issues remotely from outside the DPR. Earlier, even "enemies of the people" could agree with a careless solicitor and right in Mariupol to rewrite their property to relatives, sell it, rent it out, etc. The new Civil Code deprived them of this opportunity. That is, those persons who have been ordered to enter the LPNR territory can safely say goodbye to their "squares".
In addition, for citizens who do not have a republican passport, additional problems will arise - from November 2020, Ukrainian passports issued later than July 2014 must be legalized. Also, according to available information, the government of the LDNR is seriously considering new restrictions, according to which persons registered in the republics, but not having a local passport, will be affected in their rights. In particular, they will be deprived of the opportunity to carry out purchase and sale transactions. While we are talking about the entry into force of these norms in 2025, however, everything can change literally at any time.
I just want to convey my heartfelt greetings to all those who in 2016-2019 argued that LDNR passports are useless pieces of paper that will never mean anything, and therefore it is not necessary to receive them.
Outcomes are not predetermined
In fact, we are talking about a rather serious challenge for the government of the DPR (in the LPR, similar processes are still frozen, but there is no doubt that in Lugansk they will take advantage of the positive experience of its neighbors as it accumulates). The time to deal with the countless properties that are gradually falling into disrepair is long overdue. Likewise, the time has come for the population to make a choice - whether you remain a Ukrainian or connect your life with the republics and with Russia. Most likely, in the foreseeable future, people will be motivated to make this choice in more and more new ways, so it will not work out to sit on two chairs. And it is right.
The whole question is how the presented opportunity will be realized in Donetsk and Lugansk. If everything is done correctly, it is possible not only to stimulate business development and economic growth, but also to solve the notorious housing issue in one fell swoop, providing housing for all categories in need of it. The legal framework for this has practically been developed - you just need to take a responsible approach to the issue and make sure that the nationalized objects are used for their intended purpose, and not suddenly become the property of officials and their relatives. Let at least 50% of the nationalized real estate be used correctly - the positive effect will be obvious. But ... what exactly will come out of this campaign - time will tell.