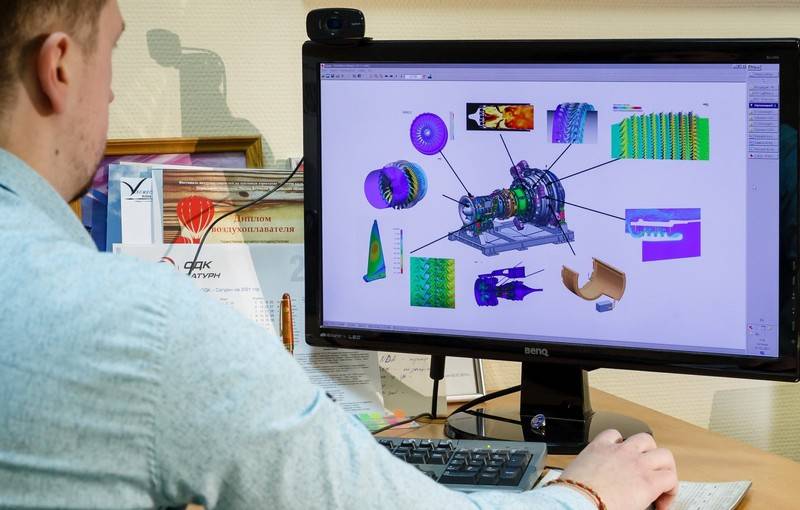 United Engine Corporation is starting to create a digital twin of a new generation gas turbine engine for ships with a displacement of up to 12 thousand tons. This is stated in the message of "Rostec".
The development will allow you to manage the life cycle and increase the reliability of the power plant
- stated in Rostec.
As explained, a digital twin is a mathematical model that contains complete product data. With the help of this development, it is possible to carry out various tests at all stages of the creation and life cycle of the engine, which significantly reduces the time and cost of designing, creating prototypes, testing and fine-tuning the power plant.
Digitalization reduces the time and cost of designing power plants, including a line of new generation marine gas turbine engines (...) the digital twin will allow us to offer customers (...) a full life cycle contract, which implies the supply and maintenance of the engine at all stages of operation
- said in the UEC.
The work on the double is carried out by the Rybinsk enterprise "ODK-Saturn" together with the Peter the Great St. Petersburg Polytechnic University, Skoltech and CIAM. It is planned to develop mathematical models of GTE units and a gearbox for a basic marine engine with a capacity of 20,2 MW, a promising marine engine with a capacity of 25 MW and a gearbox PO55. Completion of the work is scheduled for 2023.