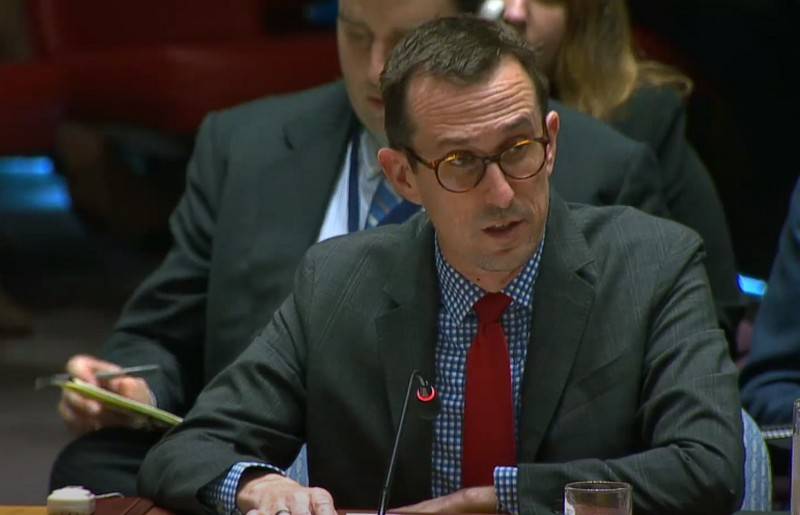 The United States does not intend to lift sanctions on Russia until Moscow changes its policy towards Ukraine. This was stated at the UN Security Council meeting by the representative of the American delegation Rodney Hunter.
According to the US representative, Russia must fulfill a number of conditions to lift the sanctions. Moscow must comply with the Minsk agreements, end support for armed terrorists in Donbas and withdraw its armed forces from Ukrainian territory. In addition, Russia must end the "occupation" of Crimea and return the peninsula to Ukraine. Hunter stressed that the United States will never recognize Crimea as Russian.
We will never acknowledge Russia's attempt to annex Crimea. US sanctions in response to Russian aggression in eastern Ukraine and the occupation of Crimea will remain in effect until Russia changes its course
Hunter said.
Meanwhile, the head of the OSCE special monitoring mission in Ukraine, Halit Cevik, said that the mission's observers did not detect the presence of Russian troops in the Donbas.
At a UN Security Council meeting, commenting on the statement of several Western countries about the "presence of Russian troops in the Donbass," Chevik said that "there were no cases when the Russian military were observed in the OSCE mission reports."
In turn, the Permanent Representative of the Russian Federation to the UN Vasily Nebenzya accused Ukraine of non-compliance with the Minsk agreements. According to him, Kiev has not fulfilled a single clause of the agreement for all the time, but continues to blame Russia for this, which is not a party to the conflict.