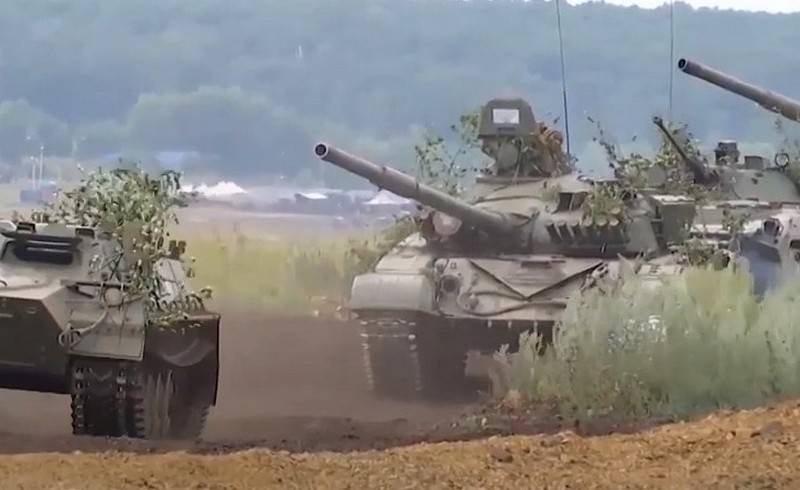 T-72A - noticeably lack of hinged protection. Source: https://www.youtube.com/watch?v=NXzpwSAqsqY
The military department has launched a park modernization program
tanks
T-80BV to the BVM level. As it was announced, the modernized machines are perfect for operation in the harsh winters of the Russian "north". However, there are still places in the Russian Federation where the T-72 tanks of the first series are in service. It's about the Far East and the Urals.
The first T-80BVM battalion of 31 vehicles in 2019 was transferred to the so-called "Arctic" 200th motorized rifle brigade of the Northern
fleet
... There is no officially certified information about the arrival of the updated tanks in the Far East, only information was passed on the rearmament of a number of parts of the Far Eastern Military District on the T-80BV. At the same time, it was reported about the transfer of the T-80BVM to the Kantemirovsk division near Moscow, which traditionally operated the T-80U. Apparently, the second battalion kit in full force is going to re-equip part of the tank fleet of this particular unit.
The process, as they say, has begun, but the question remains, how far from completion is it? The Russian Defense Ministry has posted footage of the exercises currently taking place in the Far East. Attention was immediately drawn to the T-72AV tanks caught in the photo lens, which were far from being the T-72B3, but even the T-72B. The T-72AV can be easily identified by a number of signs: like the previous version of the T-72A, it has a small headlamp with an IR filter, but at the same time it has dynamic protection.
In combat units, you can also find T-72A tanks. They were "spotted" in 2020 at exercises in the Urals. Here, the T-72A are serving in one of the recently deployed tank regiments and, apparently, were reactivated to equip the new unit with materiel.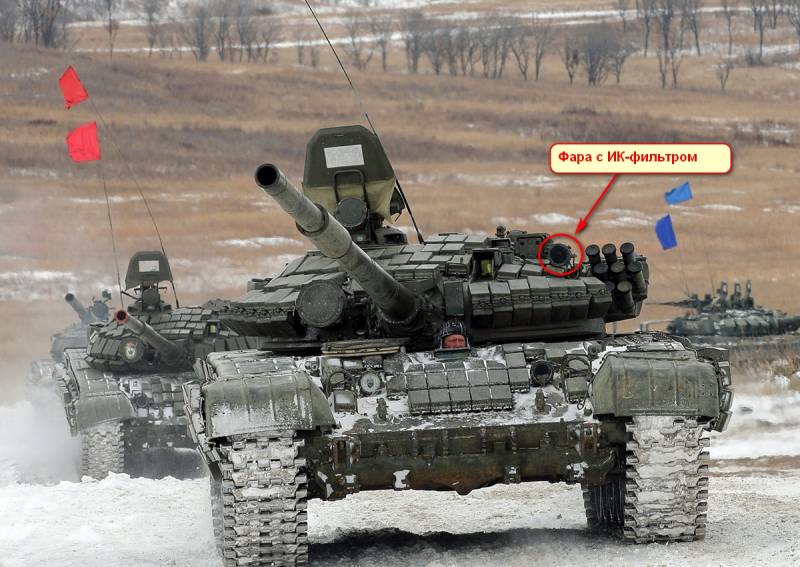 T-72AB