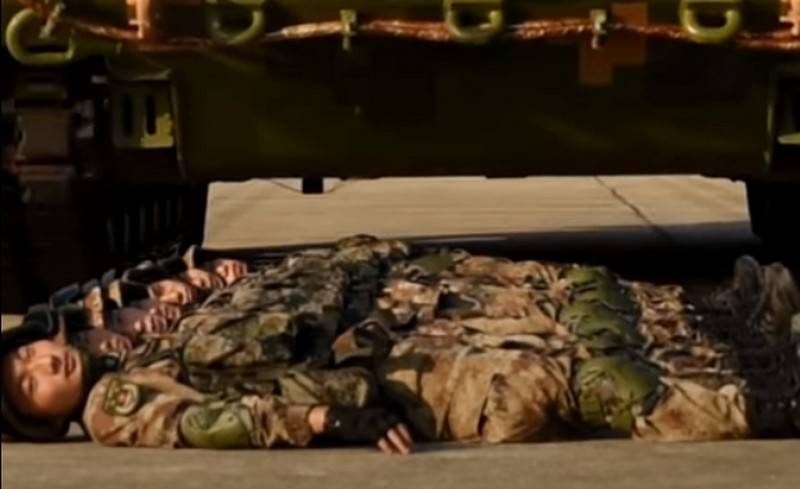 The Chinese media recently published footage of a military exercise in which a 40-ton armored vehicle drove over the soldiers lying on the ground, dangerously close to the soldiers' heads - literally a centimeter.
As explained in the Global Times, such maneuvers are designed to develop the confidence of soldiers in the mechanics of armored vehicles, if necessary - even put their lives on the line. At the beginning of the video, the officer asks the soldiers: "Do you trust your colleagues?" Shouting "yes" in response, the military lie down on the ground, while the mechanic takes a workplace in the car.
Apparently, the HQ-17 SAM launcher appears in the footage. This complex was shown publicly in 2015 and is a redesigned Chinese version of the Russian Tor-M1 system.
In a series published since September last year, the PLA showcases
Tanks
and other vehicles passing over soldiers as part of psychological training aimed at strengthening the soldiers' resolve.
Similar exercises are being held in other countries. In October 2020, the Finnish Jäger Brigade Jääkäriprikaati published a video showing a Leopard 2A4 tank driving over soldiers stationed in the snow. As indicated, the purpose of the exercise was to combat the fear of colliding with armored vehicles on the battlefield.
#vyks´n taisteluharjoituksessa toteutettiin taistelijoiden "panssarikauhun" poistaminen. pic.twitter.com/43uQJiZ0Dy

- Jääkäriprikaati (@JaakariPR) October 23, 2020