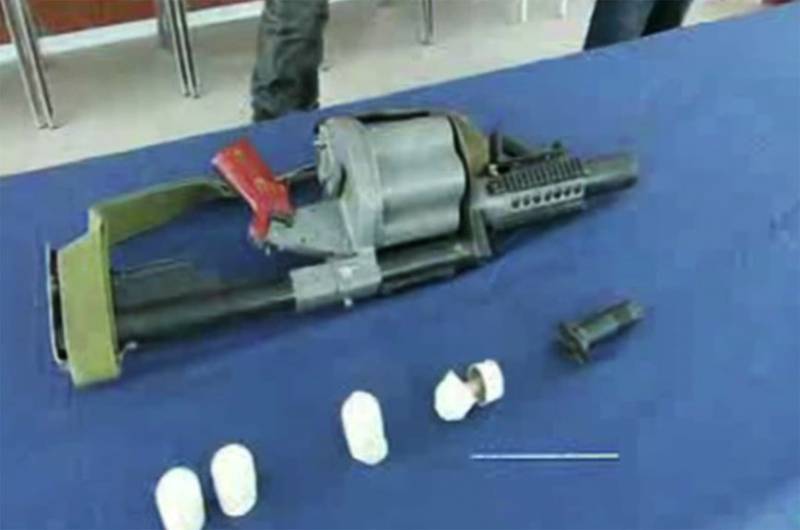 A new development of one of the enterprises of the military-industrial complex is presented in Ukraine. This is a drum grenade launcher.
The materials of the Ukrainian mass media say that the new grenade launcher was named "Shuster-40" (aka "Shustr-40"). The developer of this
weapons
is the Mayak plant.
The drum grenade launcher has a caliber of 40 mm. The main ammunition for it is the VOG-25, a fragmentation grenade that combines the functions of a propellant charge in the sleeve. Also, as reported at Mayak, the Shuster-40 is capable of firing other ammunition of a suitable caliber.
At the same time, at the moment it is reported that we are still talking about the police version of the grenade launcher. The presentation of this version was held at the Novi Petrivtsi military training ground, which is run by the Ukrainian National Guard.
By and large, the Ukrainian "Shuster-40" ("Shustr-40") can hardly be called "unparalleled" development. In many ways, it resembles the Russian RG-6 designers V. Telesh and V. Borzov. RG-6 has been supplied to the RF Armed Forces since 1994. In the unloaded version, the weight of the RG-6 is 5,6 kg. When firing, VOG-25 ammunition is used with an aiming range of up to 150 m and a maximum range of up to 400 m.
The Ukrainian Shuster-40 can also be compared with the M32 Milkor, developed in the early 1980s in South Africa.
The Ukrainian drum grenade launcher can be equipped with a night vision device. The ammunition supply is carried out in the frontal version. The drum capacity is 6 grenades. Additional equipment - pistol grip.
Presentation video from the Mayak plant (unfortunately, the video quality is low)