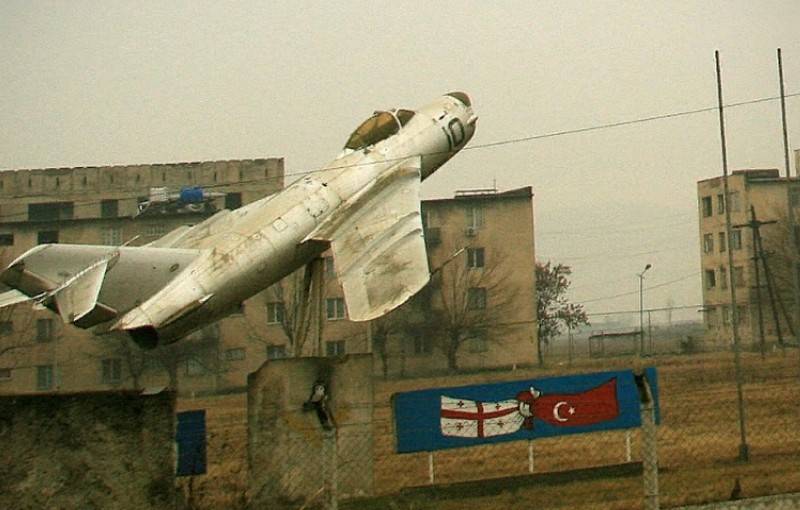 Georgia begins modernization of the Marneuli military airfield, bombed by the Russian
aviation
in 2008. Turkey has allocated funds for repairs. Reported by Turkish
news
portal "TRT in Russian".
In October 2020, Turkey reportedly allocated 100 million Turkish lira ($ 14 million) to Georgia for military spending, in particular for the restoration of a military airfield in the city of Marneuli, 40 km from Tbilisi. Also, within the framework of this grant, Georgia will purchase equipment made in Turkey.
As noted, Turkey is not the first time allocating funds for the modernization and restoration of the military airfield in Marneuli. For the first time, funds for the modernization of the Georgian army and work at the airfield in the amount of $ 2,1 million were allocated in 1999.
In 2004, Ankara allocated another amount to carry out work at this airfield and bring it to NATO standards. As a result of the work carried out, the airfield was able to carry out maintenance of combat aviation flights in the daytime and at night, including in adverse weather conditions. However, in 2008, during the armed conflict, Russian military aviation struck the airfield, damaging the GDP and destroying the three combat aircraft of the Georgian Air Force on it.
Turkey has now allocated funds for the modernization of the Marneuli airfield for the third time. Military experts do not exclude that Ankara is preparing this airfield for use as a backup in the framework of the expansion of the Turkish presence in the Caucasus.