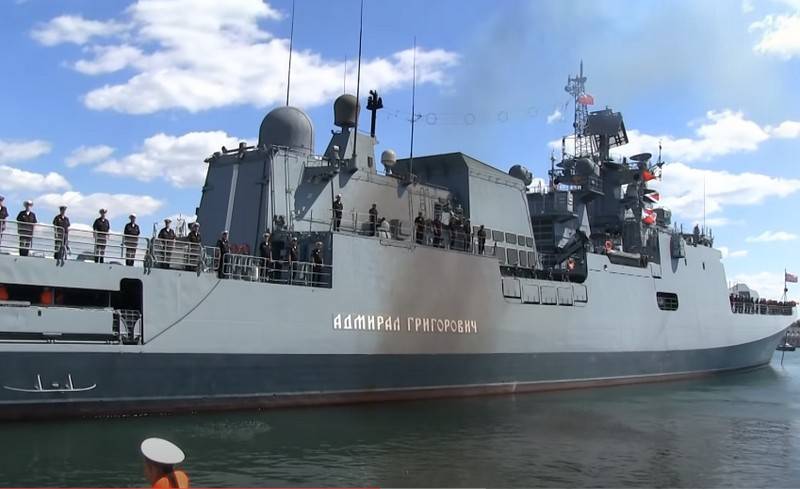 Detachment of ships of the Black Sea
fleet
arrived at the Pakistani port of Karachi to participate in the Aman-2021 multinational naval exercise. This was reported by the press service of the Ministry of Defense.
The Russian detachment includes the frigate "Admiral Grigorovich" of project 11356, the patrol ship "Dmitry Rogachev" of project 22160, the rescue tug SB-739, as well as a Marine Corps unit, a demining detachment and a sea-based deck helicopter.
Exercises "Aman-2021" will consist of two phases and will be held on the coast and in the water area of ​​the Arabian Sea. At the first stage, from 12 to 14 February, the Russians will take part in onshore exercises, which also include planning conferences to agree on the procedure for interaction and organization of communications. The second stage will take place from 15 to 16 February in the Arabian Sea.
The objective of the non-aligned exercises is the strengthening and development of military cooperation in the interests of security and stability at sea, as well as the exchange of experience in repelling the threats of sea piracy in areas of intensive shipping.
In addition to the Pakistani Navy and the Russian Navy, warships from five other countries will be involved in the exercises. Earlier it was reported about the participation of the US Navy, China, Turkey, Japan and the Royal Navy of Great Britain. Another 30 countries will send their observers.