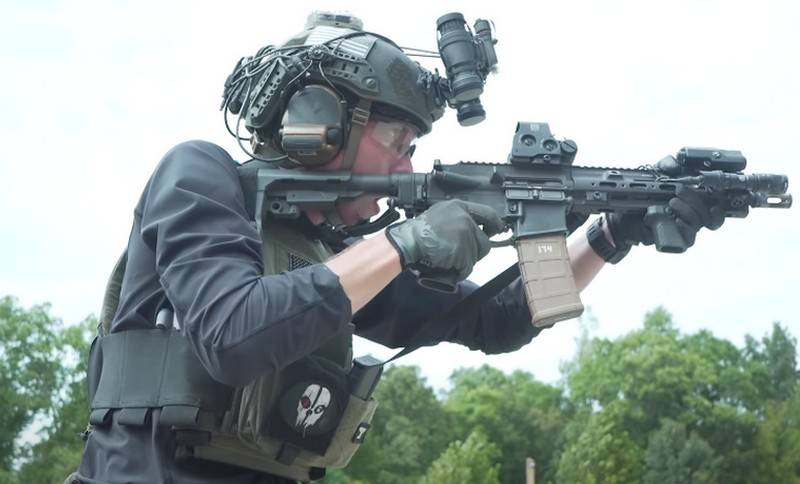 The Estonian Special Operations Forces (SSO) are switching to new small arms. According to the Estonian publication ERR, the command of the MTR has decided to replace the Heckler & Koch G-36 and USP pistols.
According to the newspaper, the servicemen of the Special Operations Command will be supplied with Heckler & Koch 416 (НК416) assault rifles and Glock 19 pistols, which will replace the Heckler & Koch G-36 assault rifles and USP pistols.
Weapon
a spetsnaz must be distinguished by accuracy, reliability in difficult operating conditions, ease of maintenance and the ability to install additional devices on the machine. Based on these criteria, among many worthy samples, we chose the HK416
- said the head of the Special Operations Command of the Estonian Armed Forces, Marus Kuul.
He explained that Estonian special forces had previously used the German G-36 rifle and USP pistols during foreign missions in Afghanistan.
The HK416 is an automatic rifle created by Heckler & Koch based on the M4 carbine (in service with the American army). The key difference between the German assault rifle and the American prototype is the gas outlet system: the HK416 uses a short-stroke gas piston scheme, "borrowed" from the HK G36. The HK416 has been produced since 2004 and has several modifications with various barrel lengths, and is also produced in a semi-automatic version for the civilian market.