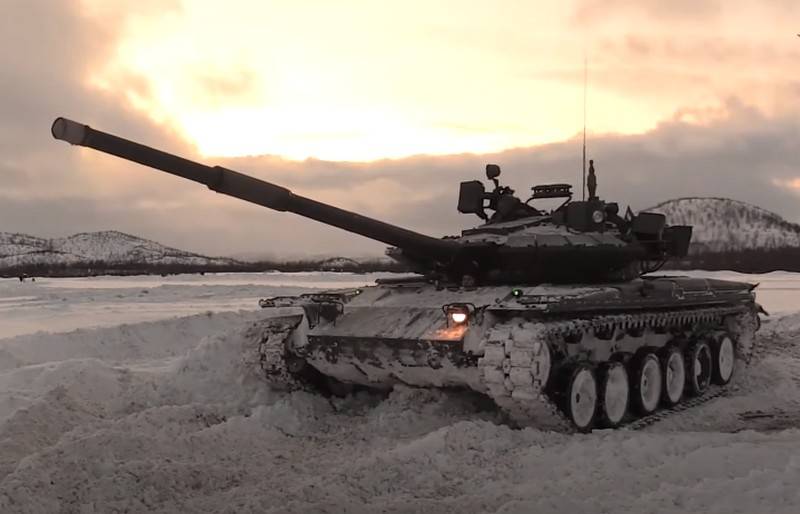 The Russian T-80 tank, which was put into service 45 years ago, was considered one of the most combat-ready during the Cold War
tanks
in the world, still remains one of the main tanks of the Russian army. The American edition of Military Watch predicted the future fate of the T-80.
According to the publication, the world's first tank with a gas turbine engine as a power plant, developed during the Soviet era, and currently has a number of qualities that make it one of the most combat-ready tanks in the world.
Despite the fact that the T-80 has been in service for 45 years, the Russian military is not going to abandon it, modernizing the existing fleet. Thanks to its gas turbine engine, the T-80 is most suitable for use in Arctic conditions, where even the newest Russian tanks fail.
The publication notes that currently in service with the Russian army there are about 330 T-80BV tanks of the 1985 modification and 150 T-80BVM tanks of the latest modification. At the same time, the Russian Ministry of Defense is not going to stop the program of modernization of T-80BV tanks to the level of T-80BVM and their supply to the troops.
Another 3000 T-80 tanks, many of which have been upgraded to the BV standard and others to the B variant of the mid-1980s, are currently in storage.
- the text says.
The author of the article is convinced that the unique suitability of the T-80BVM tank for operation in the harsh conditions of the Arctic will allow it to remain in service with the Russian army, at least until the 2040s.