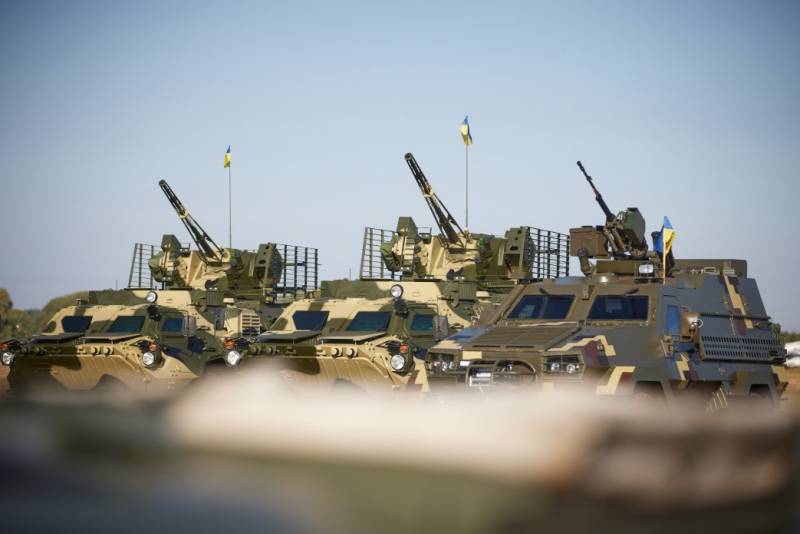 Despite the serious problems in the economy, Ukraine plans to continue the rearmament and re-equipment of its armed forces. For the current 2021, mass deliveries of various military products, local and foreign, are planned. However, the possibility of full implementation of such plans and their real results are still in question.
Bold plans
General plans for the current year were announced on February 9 by Defense Minister Andrei Taran. According to him, in 2020, the military department and defense industry enterprises concluded a large number of agreements on the supply of various products for the amount of approx. 10 billion hryvnia (about 36 million US dollars). When negotiating and signing contracts, new legal requirements were taken into account.
Current plans for the year include the supply of new products and the modernization of existing samples. A. Taran disclosed the estimated volumes of supplies under the concluded contracts, although he did not distinguish between new and updated products. There is also no breakdown by product type and model.
The army will receive 6 aircraft, 40 unmanned
aviation
complexes, more than 60 armored vehicles of various types, at least 320 vehicles, as well as 2700 reconnaissance and surveillance devices. 10 million different types of ammunition and 3300 units were contracted. products from the category of missile and artillery weapons.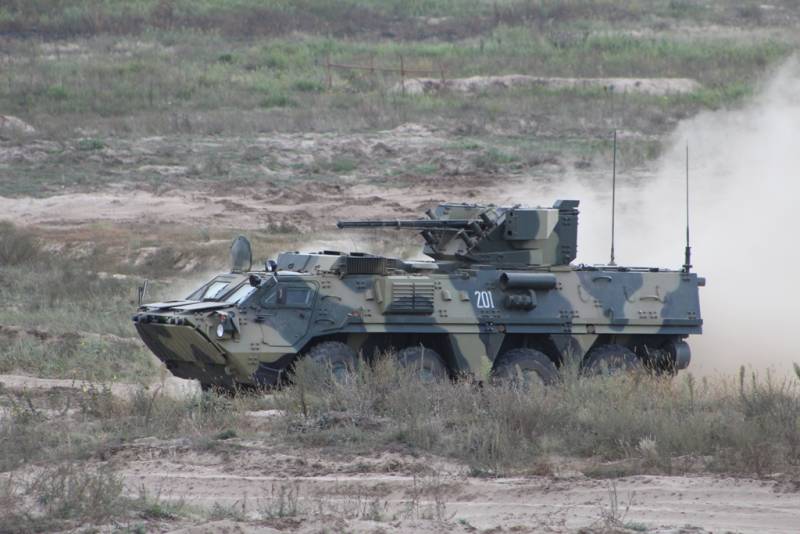 BTR-4 - one of the main armored vehicles of the Ukrainian army
It is noted that dozens of executing companies have already received contract payments and have begun work. This ensures uninterrupted operation and execution of orders on time. Whether these measures will help is a big question.
Foreign products
Earlier, at the end of January, it became known that in 2021 the Ministry of Defense of Ukraine is going to actively purchase foreign products of a number of classes. With reference to the Department of Military-Technical Policy of the department, the press provides some details of such plans, mentioning specific suppliers and their products.
Delivery of a new rifle
weapons
, ammunition and auxiliary equipment. So, in the USA, approx. 80 large caliber Barrett M82 rifles. Turkey will have to supply .50 BMG cartridges for such weapons. 12 SL-520PEF muzzle velocity systems are expected to arrive.
In Poland, 150 AD-95 parachute systems were ordered. Also, in the interests of airmobile divisions, 4 Towed Jumper Release Systems are purchased. It is likely that they are planned to be tested in practice and to draw conclusions about the need to continue procurement.
Attention is paid to various kinds of radio equipment. So, this year the army will receive the next counter-battery radar MFTR-2100/39 from the Danish company Weibel Scientific. The Lithuanian company NT-Service received an order for 37 EDM4S-UA electronic warfare systems designed to counter UAVs.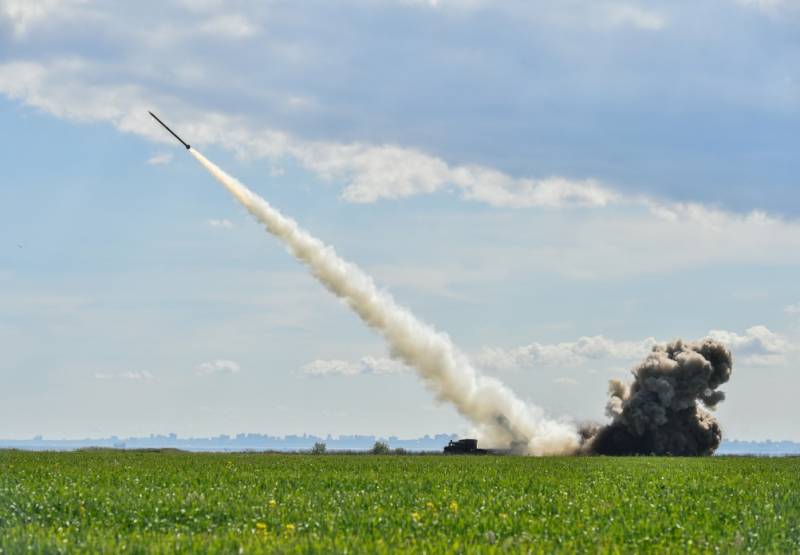 Missile complex "Vilkha" during tests
The purchases of large land equipment will probably be limited to engineering vehicles only. We ordered Bozena-4 and Bozena-5 demining armored vehicles from Slovakia - one piece each.
Cooperation plans
In 2021, Ukrainian-American cooperation should continue. Over the past several years, the United States has provided organizational support, donated money and supplied finished products. The administration of the new American president is not going to abandon this practice.
The US defense budget for FY2021 provides for the allocation of $ 250 million for military assistance to Ukraine. How exactly these funds will be distributed has not yet been announced. At the same time, the new US Secretary of Defense Lloyd Austin, a few days before his appointment, announced the need to continue the supply of weapons and equipment.
Help methods for this year and the list of supplied items will be formed shortly. L. Austin believes that by now "a good balance of lethal and non-lethal support" has been formed, corresponding to the current needs of Ukraine. The situation needs to be re-examined, and based on this analysis, aid plans need to be adjusted.
Last fall, the beginning of Ukrainian-Turkish cooperation in the field of unmanned aircraft was announced with fanfare. In the foreseeable future, Ukraine plans to purchase dozens of UAVs from Turkey. Among them, there may be several Bayraktar TB2 products that have recently shown their combat capabilities.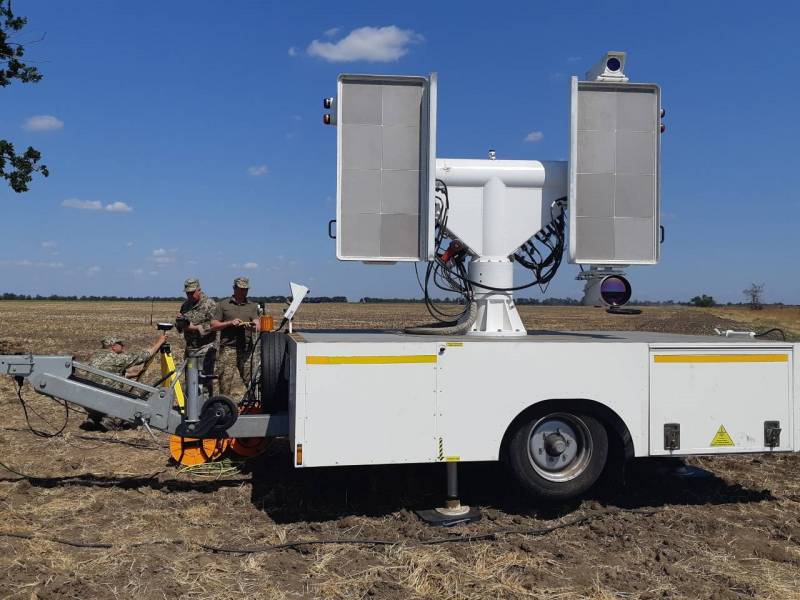 Counter-battery radar of the Ukrainian army MFTR-2100 during tests of one of the artillery systems
Interesting reports came from the recent Aero India 2021 exhibition. Ukraine and India have been conducting military-technical cooperation for a long time and plan to expand it. At the same time, the Ukrainian side, while acting only as a supplier, does not exclude the possibility of purchasing one or another product from Indian partners. However, the nomenclature of possible purchases, volumes and terms were not openly named.
Non-peaceful process
Thus, despite the objective problems in the economy and other areas, Ukraine is trying to re-equip its army using modern or at least modernized old models. Limited funding is allocated for this kind of procurement, but it is also yielding certain results. In addition, foreign aid is of great importance - in money and finished products.
The continuation of purchases and the development of more efficient models can stop the observed processes of degradation of the Ukrainian army. In addition, with their help Ukraine will only have to make up for the losses incurred in the course of the "anti-terrorist operation". There is no hope for quantitative and qualitative growth in the foreseeable future - there is simply no necessary economic, industrial and organizational base for it.
However, such restrictions have positive consequences. The Ukrainian army is rearming not only to restore and maintain the required potential. One of its main tasks is the "return" of the Donbass republics. Thus, any of the existing contracts for the supply of weapons or equipment leads to an increase in the threat to the LPR and DPR.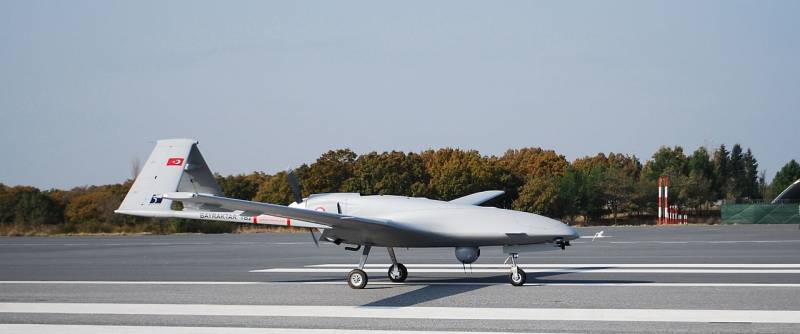 UAV Bayraktar TB2 - "protagonist" of the new plans of the Ministry of Defense of Ukraine
This version is indirectly confirmed by the known supply structure for this year. Much attention is paid to the replenishment of stocks of artillery and rifle ammunition. It is also planned to modernize the fleet of armored vehicles and form an unmanned "air fleet" with reconnaissance and, importantly, strike functions. Attempts to re-equip airmobile and artillery units should be noted. Slovak mine-clearing machines can also be associated with aggressive plans - they are capable of providing passage through barriers and an attack on the positions of unrecognized republics.
Limited pace
The Ukrainian Ministry of Defense is making bold plans - the army must become modern and rebuild according to NATO standards. All new purchases and conversions are carried out with these goals in mind. However, such plans are unlikely to be implemented within a reasonable timeframe and at an affordable cost.
Money remains the main problem of the Ukrainian army. The announced value of the signed contracts looks great only in Ukrainian currency. In terms of US dollars, 10 billion hryvnia turns into 36 million, which is not enough for a quick and high-quality rearmament. The expected US $ 250 million in aid significantly changes the picture, but does not solve all the problems.
However, Ukraine's inability to modernize the army and make it a real power of regional significance cannot be considered a negative phenomenon. Kiev continues to make plans against the republics of Donbass and allows itself to make aggressive statements and threats against Russia. The authorities with such a position and rhetoric, perhaps, should remain with a weak and degrading army - in order to avoid unpleasant or fatal consequences.