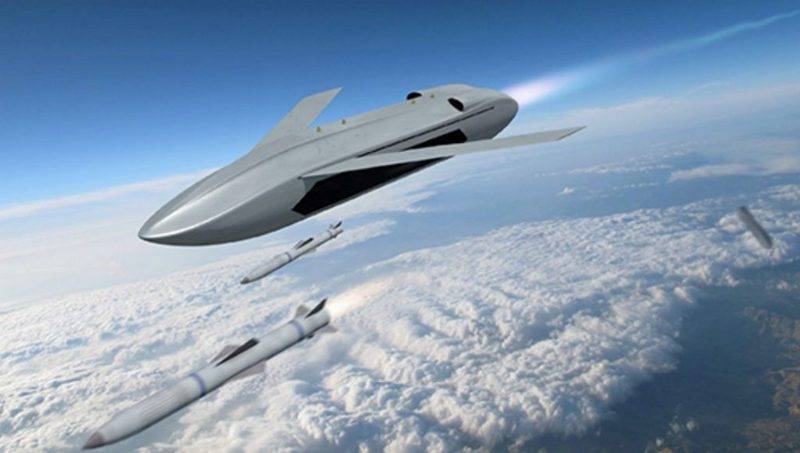 The Defense Advanced Research Projects Agency of the US Department of Defense (DARPA) has begun development of a new jet-powered drone. As part of the LongShot program, the agency signed a contract with three companies.
The new drone, capable of carrying several types of air-to-air missiles, will be created by General Atomics, Lockheed Martin and Northrop Grumman, who were tasked with the preliminary design of a new drone. It is assumed that the new drone will increase the survivability of manned fighters, taking on the function of protection, hitting enemy aircraft with available means at a long distance.
LongShot program is changing the paradigm of aerial warfare, demonstrating an unmanned aerial vehicle capable of using modern high-precision
weapon
air-to-air class
- said the head of the DARPA program, Lt. Col. Paul Calhoun.
The LongShot program will be implemented in several stages. First, a drone will be developed, tested, and then a full-scale airborne demonstration system will be created on its basis, capable of "performing a controlled flight before, during and after the release / launch of weapons in operational conditions."
Whether the companies will jointly create a drone or each will develop its own version of the drone is still unknown. Apart from information that the drone will have a jet engine and carry air-to-air missiles, there is no other information yet.