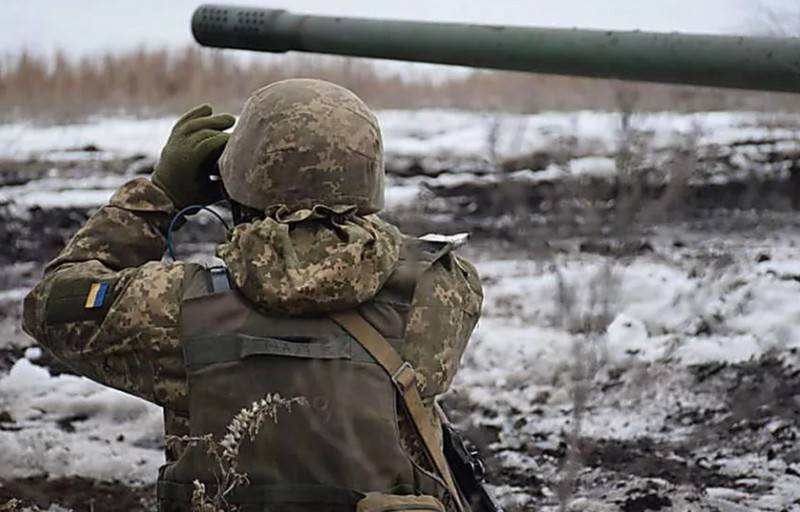 The negotiation process on resolving the situation in Donbass has reached an impasse, in order to reformat it and persuade Moscow to make concessions, the United States and Poland should join the negotiations. Writes about this Ukrainian edition "Telegraph".
According to the Ukrainian military expert Oleg Zhdanov, the likelihood of Poland and the United States joining the negotiations is very high. If they join the negotiations, Russia may be recognized as a party to the conflict under American pressure. In the previous composition of the Normandy quartet, this is not possible, France and Germany do not support this proposal of Ukraine, declaring a civil war.
(...) there are chances to recognize the Russian Federation as a party to the conflict. (...) If the USA and Poland are included in the process, both will stand on the fact that the party to the conflict is the Russian Federation. No militias, militants, army corps of the LDNR. Namely, Russia is an aggressor country
- says the expert.
He is convinced that the United States has a "powerful evidence base", which reflects all the movements of "Russian troops" in the territory of Donbass and, if necessary, the United States "will lay all the cards on the table," thereby "pressing Russia." Under pressure from American "evidence" and sanctions, Russia will try to get out of the negotiation process, while the Biden administration will "methodically finish off" it.
In this case, Russia "will pay for all its actions," Zhdanov emphasizes.
(...) the price will be set by the United States first, and then many other countries. They will remember the Malaysian Boeing, poisoning, occupation and annexation of territories. Many pull up. So ahead - the howl of the Kremlin in the style of the howling dog of the Baskervilles in the swamps
- the expert dreams.
There is only one little thing left - to bring the United States and Poland to the negotiations, and they will fulfill all Kiev's dreams.