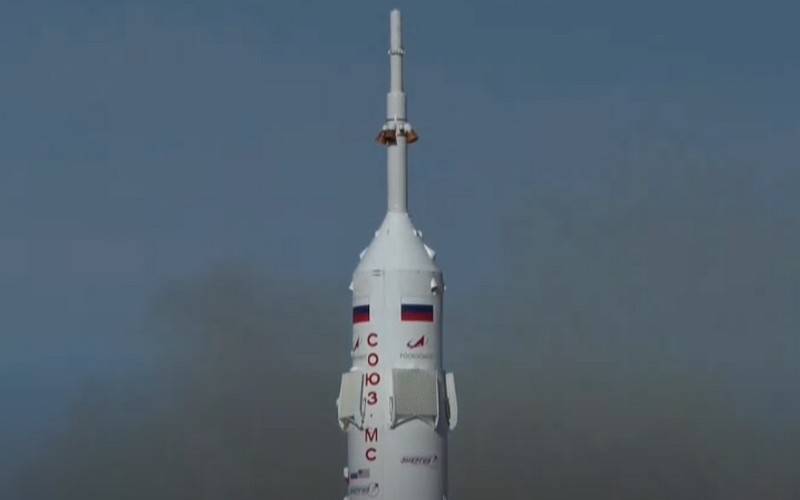 The US National Aeronautics and Space Administration (NASA) is considering getting one seat for an American astronaut on the Russian manned spacecraft Soyuz, which will travel to the ISS this spring. This is stated in a message from NASA.
As explained, NASA wants to hedge against unforeseen situations with American manned spacecraft. Obtaining an additional seat on the Russian Soyuz will ensure that at least one American astronaut is on the ISS.
An additional seat on the Soyuz provides the ability to support at least one US crew member on board the ISS in the event of problems with any of the (American - approx.) Spacecraft
- said in a statement.
NASA expects that the SpaceX spacecraft will be sent to the ISS on April 20, but does not rule out any "force majeure", therefore, they are considering the possibility of "getting an additional place in the upcoming spring rotation of the Soyuz crew for a NASA astronaut."
The Russian Soyuz MS-18 is due to travel to the ISS in April this year. Last year Roskosmos approved the main and backup crews of the 65th expedition. It is specified that in the spring a completely Russian crew will go into orbit, which includes Oleg Novitsky, Peter Dubov and Sergei Korsakov. The last time a crew consisting of only Russians flew in 2000 to the Mir station.