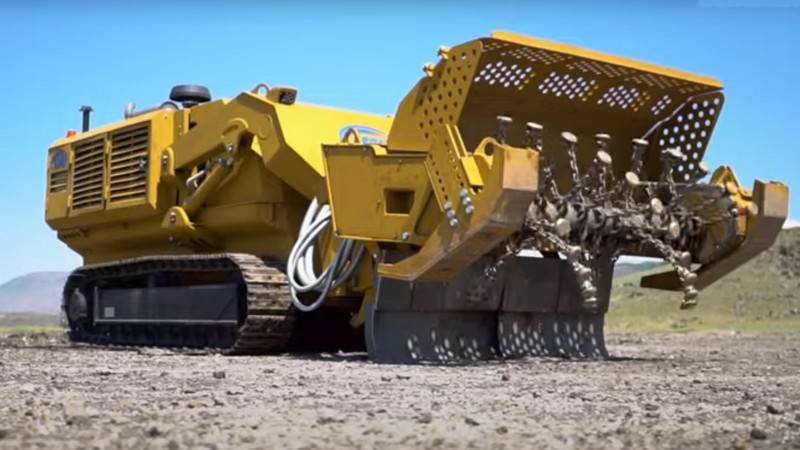 Mematt
After the end of the Karabakh war, information about the deaths and injuries from the impact of previously planted mines of Azerbaijani military and civilians in the territories that came under the control of Baku constantly appears.
Against this background, the Ministry of Defense of Azerbaijan announced the arrival of modern engineering equipment of Turkish origin for the army. In particular, it is indicated about the shipment of a robotic complex of the ASFAT company (it has already received the Azerbaijani designation Mematt), intended for mine clearance. It is planned to use it in Karabakh.
As indicated, the entire development, release and certification period for this product was only 14 months. Azerbaijan has signed a contract for the purchase of 20 pieces of equipment.
The MEMATT control range is 500 meters, the travel speed is 4 km / h. The equipment of the system allows work to be carried out at a depth of 25 cm. In an hour, the complex clears an area 1,7 meters wide and 1 km long. The total weight of the machine is 12 kg. The volume of the diesel engine is 560 liters.
In Karabakh, peacekeepers from the Russian Federation are already actively operating several Russian Uran-6 complexes, also designed for mine clearance. They have characteristics similar to those of the Turkish product, but they are much lighter than their counterparts (curb weight is 6 tons, that is, Uran-6 is twice as light).