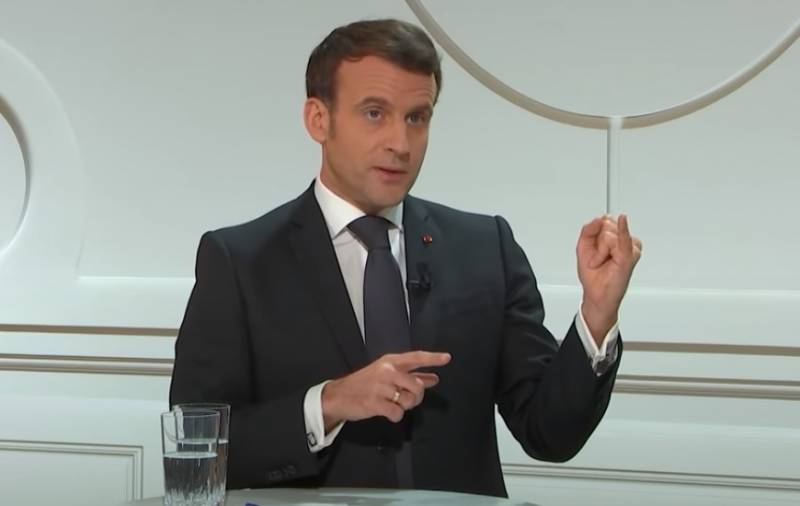 Recently, French President Emmanuel Macron outlined his position on the key themes of European security, believing that the Old World needs "strategic autonomy" and a special approach to Russia.
According to him, the EU countries sharply increased their military spending, which put an end to the "losing situation" when the United States largely ensured security on the continent, and the Europeans did not have a say in making important decisions on their own defense:
We are now living in a new era.
Macron believes that European countries need more unity to control the situation in the surrounding space:
We must take much more care of our region. The Middle East and Africa are our neighbors, not the United States.
He emphasized his concern about the behavior of Turkey, which, in his words, has become more authoritarian, turns to Moscow in search of a modern
weapons
and pursues a unilateral policy despite being a NATO member. In this regard, Macron proposed to clarify the rules of interaction between the members of the alliance when it comes to interference in the affairs of a third country [apparently, he meant Greece].
According to the French President, NATO as a whole needs to decide who is the enemy and terrorist for the alliance. At the same time, it was noted that China acts as a "systemic rival" for the United States, France and the EU. In his words, it is necessary to interact with Beijing with the participation of Washington, Paris, London and Moscow.
The President pointed to the threats posed by Russia, which is allegedly behaving unusually aggressively towards Ukraine and Belarus, but nevertheless "is part of Europe." At the same time, Macron said that "some of the Kremlin's actions can be understood, since NATO, after accepting Poland and the Baltic countries into the alliance, moved its borders to the east towards Russia."
We must recreate the basis for dialogue with this country
- said the president, adding that the negotiations should not ignore a number of problems emanating from the Russian Federation: the seizure of territories, disinformation campaigns, cyber attacks, the use of armed proxy formations to destabilize neighbors. He did not forget to mention in this row, and the imprisonment of Alexei Navalny.