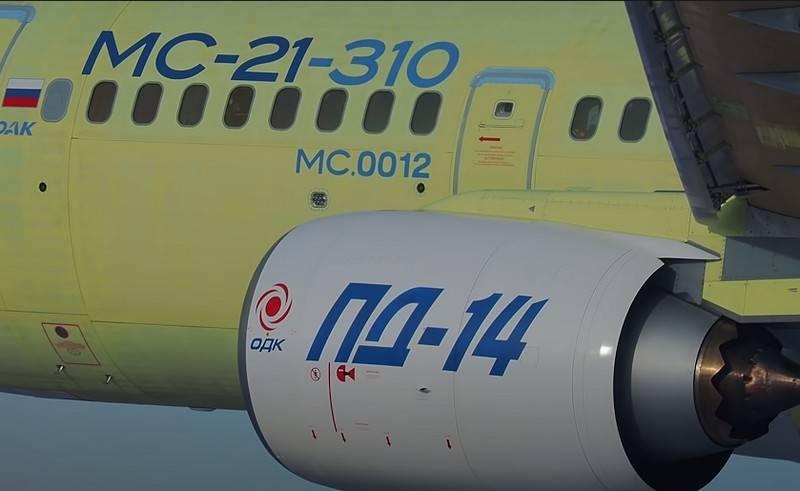 The Russian new PD-14 engine has been certified and received permission for serial production. This is stated on the official website of the state corporation "Rostec".
It is specified that the certificate of approval was issued to the enterprise "UEC-Perm Motors", which is part of Rostec.
The production organization approval certificate gives the right to serial production of the latest
aviation
propulsion engines PD-14 and their delivery to customers for installation on production aircraft MS-21
- said in a statement.
Rostec explained that the certification took place in two stages. At the first stage, the quality management system (QMS) was analyzed for compliance with the requirements of the Federal Aviation Regulations, at the second stage - the technological processes of manufacturing, assembly and testing of aircraft engines. Also, qualification tests of the PD-14 engine took place, during which the compliance of its technical characteristics with the design documentation was confirmed.
In 2021, the enterprise will produce several PD-14 engines, which will be used as a reserve during flight tests of the new MC-21-310 aircraft.
The PD-14 turbofan engine has been developed since 2008. This is the first new Russian-made aircraft engine in the last 30 years. The PD-14 two-circuit twin-shaft engine is capable of developing a thrust of up to 14 tons in take-off mode.
The European certification PD-14 is due in 2022.