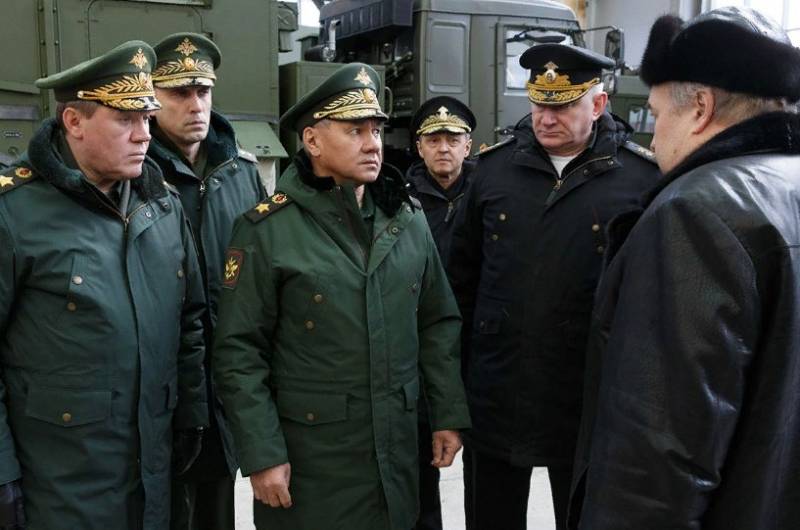 Defense Minister of the Russian Federation Sergei Shoigu called
weapon
, which will become the basis of the Russian defense complex. He said that the main non-nuclear deterrent will be precision-guided systems and hypersonic weapons, including
The Vanguard.
According to the newspaper
"News"
, Sergei Shoigu said this during an operational mobilization meeting of the highest command echelon of the Ministry of Defense of the Russian Federation.
The potential of non-nuclear deterrent forces, primarily of precision weapons, is being strengthened. They will be based on hypersonic systems of various bases.
- said the head of the Russian defense department.
The Minister also noted the constant growth of the professionalism of Russian military personnel. They are constantly introducing the latest technologies, as well as applying the most modern strategy and combat tactics. In particular, many of the latest methods of conducting military operations were first used by the Russian Armed Forces in Syria.
Shoigu said that the Russian military is constantly faced with complex tasks that require commanders to "deeply own the situation" and realize their capabilities.
For the first time, the Russian Armed Forces demonstrated their hypersonic weapons in 2018. These include the "Dagger", "Avangard" and "Zircon" systems.