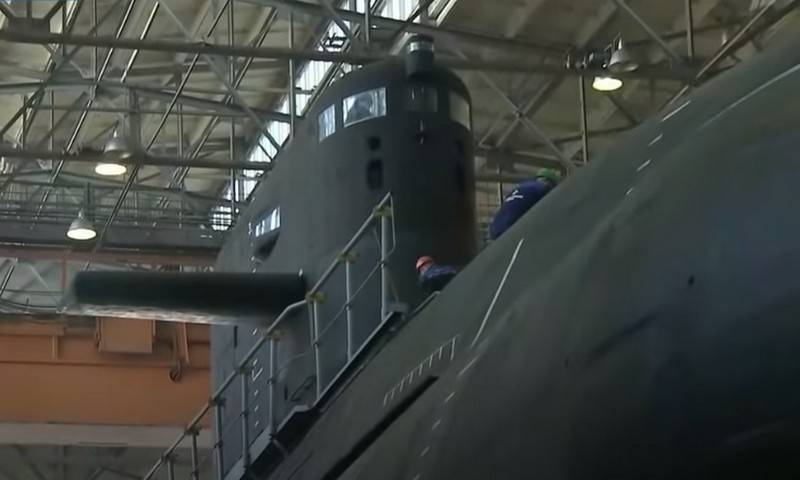 The first serial submarines of Project 677 "Lada" will become part of the Naval
fleet
in 2022. This was announced by Alexander Buzakov, General Director of the Admiralteyskie Verf shipyard.
Two serial submarines "Kronstadt" and "Velikie Luki" Project 677 "Lada" are currently being completed at the "Admiralty Shipyards". According to Buzakov, the first serial submarine "Kronstadt" has already been launched, the second serial "Velikie Luki" is planned to be launched in 2022. The head "Saint Petersburg" was transferred to the Navy in 2010 and is still in trial operation.
The second boat "Kronstadt" is already afloat, the third, "Velikie Luki", will be launched in 2022. Kronstadt was delayed somewhat due to problems with contractors. But we plan to transfer both boats to the fleet in 2022.
- leads
RIA News
words of the General Director of "Admiralty Shipyards".
It is noted that, unlike the lead sub, which is armed only with mines and torpedoes, the serial "Lada" received the "Caliber" cruise missiles. In addition, both submarines are equipped with a new, more powerful and quieter electric motor.
The delay in the construction of the Lada submarines is lagging behind due to changes in the design, as well as due to problems with one of the equipment suppliers. Earlier it was reported about plans to equip these submarines with an air-independent (anaerobic) installation, however, it has not yet been possible to create a VNEU (at least the creation of the installation has not been officially announced).
According to the head of the USC, Alexei Rakhmanov, problems with the Lada project led to the decision to build six Varshavyankas for the Pacific Fleet, although initially it was Lada with VNEU that were planned for the Far East.