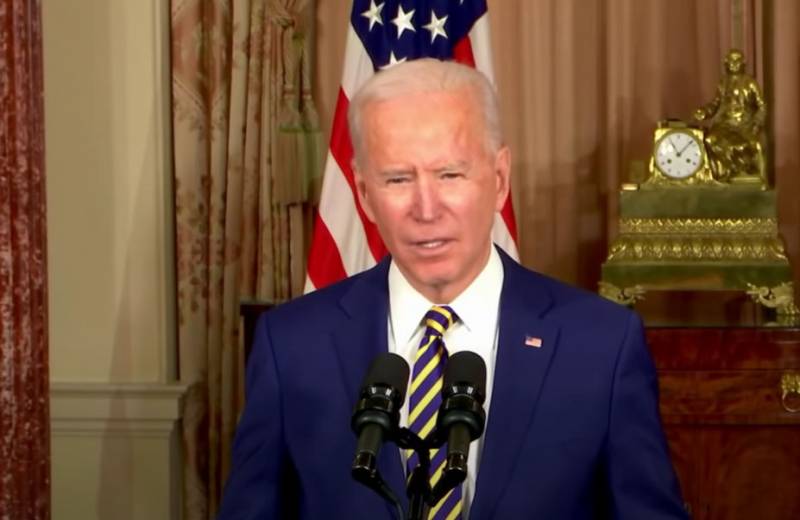 Compatriots are surprised who seriously believe that the US attitude towards Russia depends on what kind of person is sitting in the White House. In this regard, the matter reached the point of absurdity - when certain Russian politicians drank sparkling wine after Donald Trump's victory in the US elections. Later, these same people said that no American leader had imposed as many sanctions as Trump had imposed on Russia.
Now there are people who say about "cautious optimism" in connection with the fact that Joe Biden took one of the first steps in his role as president to extend the START Treaty. It is alleged that this is such a good will of the American president.
All this talk about "goodwill", that Obama is better than Bush, Trump is better than Obama, and Biden is better than Trump, looks more naive.
It has long been no secret that the United States is ruled not by the president, but by a political-oligarchic group. And this group has only one attitude towards Russia: our country for them is one of the main geopolitical opponents, with whom it is possible to be friends only if there is a completely controlled figure in the leadership of Russia. Example: they were friends with the USSR under Mikhail Gorbachev, when the then leader of the country did everything to please his overseas partners. He pleased us so that in the end we lost a great country, and we are still experiencing the consequences of this huge loss.
Therefore, for Russia there is no difference from who occupies the chair in the Oval Office. It is important for Russia to pursue its consistent policy to protect the interests of its citizens.
About what priorities in relations with Russia were voiced by Joe Biden in Mikhail Leontyev's program "However":