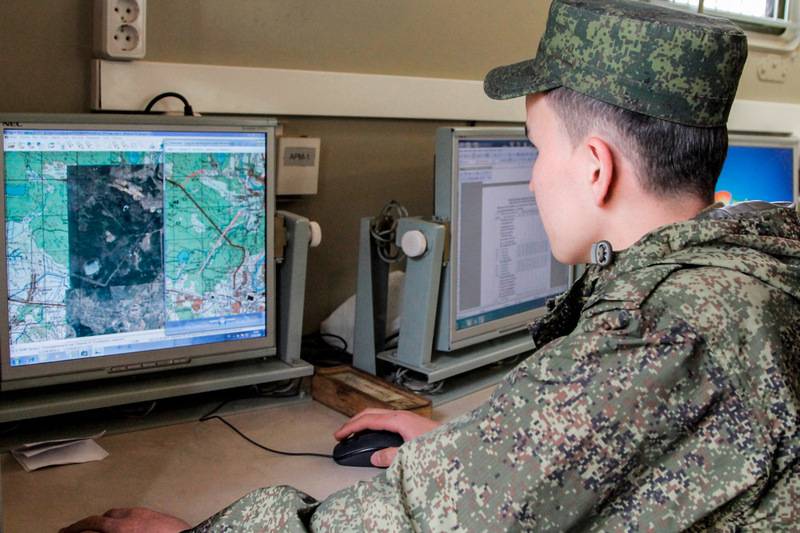 A new automated system for working with topographic maps, 3D models and satellite images of the terrain has begun to arrive in air defense units and formations. Reported by
"News"
with reference to the Ministry of Defense.
The military department decided to start equipping with a new system, called the "Unified automated system for providing geospatial information" (EASO GPI), from air defense units and formations. The first EASO GPI received the air defense divisions of the Western Military District - the 2nd Red Banner, which protects St. Petersburg and the 32nd named after A.I. Pokryshkina stationed in Kaliningrad.
The system provides "real-time" access to the most accurate geospatial information: electronic maps, satellite imagery and 3D terrain models via a secure "military Internet". Thanks to this, commanders can more accurately select positions or calculate the direction of a possible strike.
The EASO GUI database is centralized and has several levels of databanks intended for commanders of various levels. Only the General Staff has access to the central base, there are bases at the level of districts and armies, divisions and brigades.
The Ministry of Defense emphasizes that current three-dimensional maps will significantly increase the combat effectiveness of air defense units, especially mobile ones. At the same time, it is specified that new digital technologies will not displace traditional paper maps from the practice of troops for a long time, which, in conditions of suppression of electronic means, may remain the only source of information.