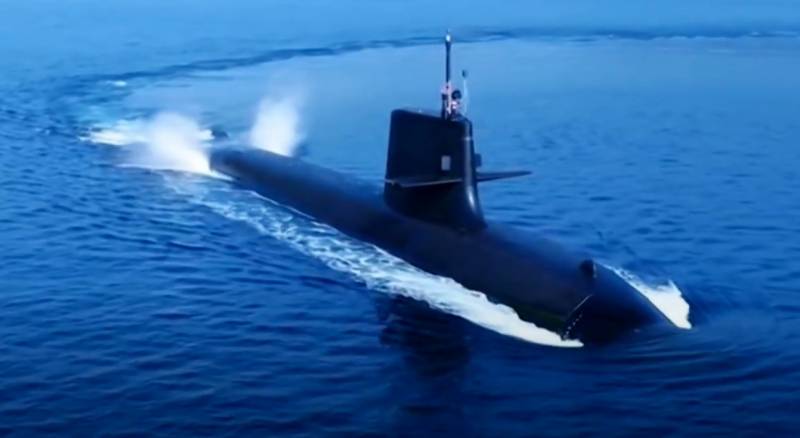 Photos of the Japanese submarine Soryu have surfaced online after it collided with a commercial transport vessel in the Pacific on Monday off Cape Ashizuri on the southern island of Shikoku.
According to the Kyodo news agency, "the antenna mast and other upper parts of the submarine were slightly damaged," and three crew members were injured. However, photographs that appeared on social networks indicate a wider range of damage, including noticeable twisted fins, a hole in the upper part of the sail, and a significant part of the hull torn off to starboard.
According to the networks, the photographs were taken from a naval patrol aircraft belonging to the Japanese Coast Guard. For comparison - above is a photo of the undamaged "sail" of the Soryu-class submarine.
Soryu collided with Ocean Artemis while surfacing during a routine training mission on Monday. Since the submarine's communications system, which is installed in the wheelhouse, was damaged as a result of the incident, the crew could not report the accident for several hours until they got close enough to the shore to call their cell phones. More damage than originally reported.
#Japan submarine Sōryū shown with damaged sail diving plane after collision with civilian ship https://t.co/IlzRxbrezK pic.twitter.com/r6Ob2x8kn8

- Joseph Dempsey (@JosephHDempsey) -